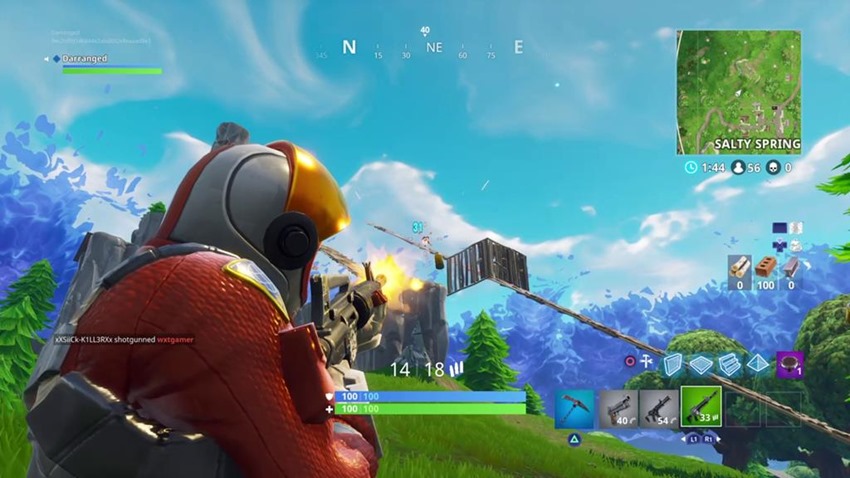 Look, I'm not saying Fortnite uber alles, but allow this hastily-assembled piece of Photoshop direct your attention to my current mental state: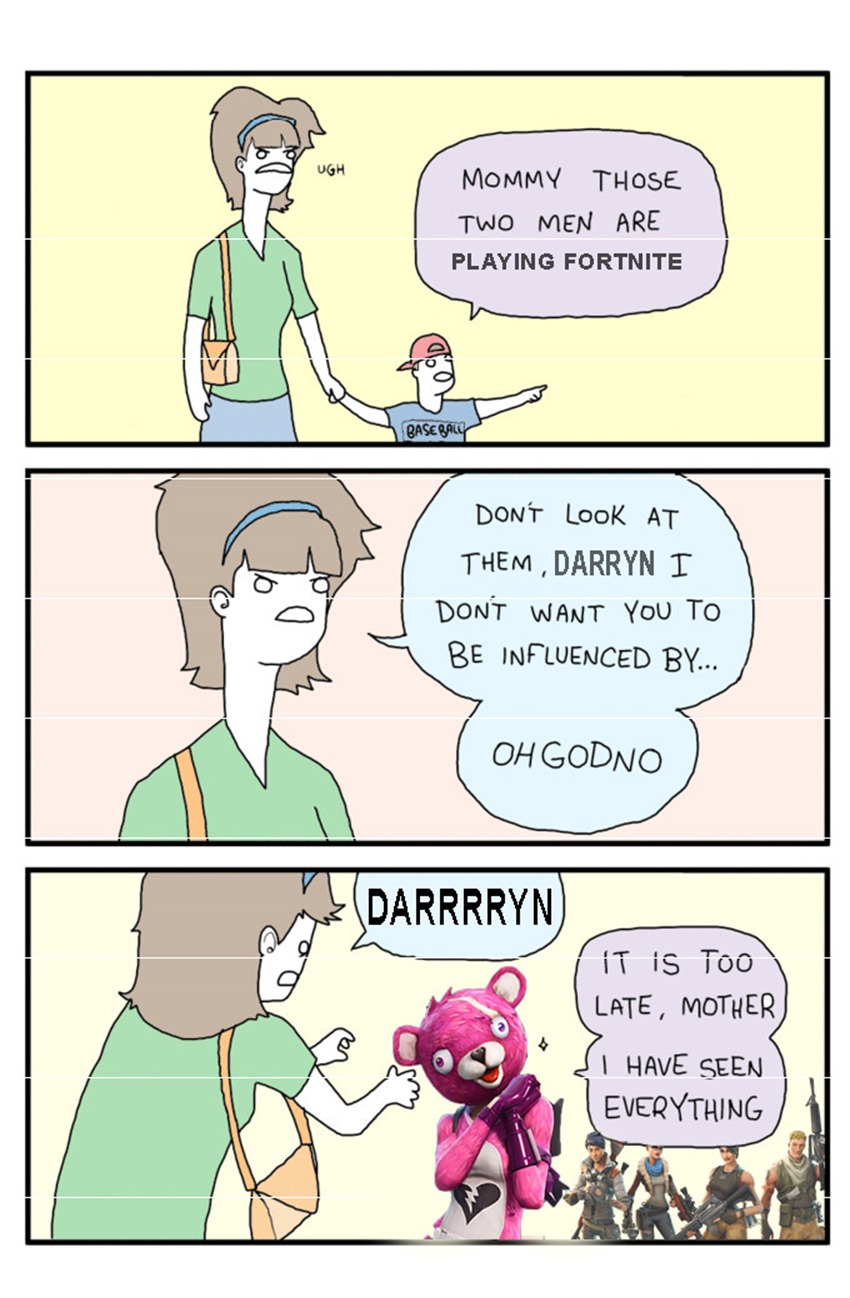 Trust me, it's apt. I have sipped deeply from the cup of Fortnite and I like what I'm tasting. Said cup has a new flavour to sample this week, as developer Epic Games have introduced a new limited time event: Blitz mode. Essentially Fortnite boiled down to a more frantically-paced game, squads of players hop off the party bus and into a map where the storm is already quickly closing in and even more loot boxes (not those ones) have been spawned.
In the paraphrased words of talk show host Oprah Winfrey, everybody gets a gun. EVERYBODY. Other adjustments in the post-V3.3 update include supply drops having a decreased descent time, a doubling of harvested resources and floor loot that spawns "nearly 100% of the time" according to Epic. The end result? Pure insanity, as each round of Blitz is designed to last no longer than 15 minutes at a time.
What you are going to need to survive in Blitz, is a squad of pals who actually do have a game plan. Jetting in with madcap strangers has been a somewhat mixed experience for me so far. Alternatively, solo Blitz is madder than a burlap sack full of Japanese hornets. It's fascinatingly quick action that finds the mark more often than not, leading to quick deaths and classic showdowns between teams as they scrap it our for the elusive top spot.
Basically, if you like confrontation, then Blitz is for you. There's no hiding in bathrooms for twenty minutes in this mode. You've most likely only got this week to enjoy Blitz before it moves out of rotation, so hopefully I'll see you inside of that arena soon enough. Preferably from a safe distance as I line your avatar up. That's right, wave to the birdie…
Last Updated: March 20, 2018