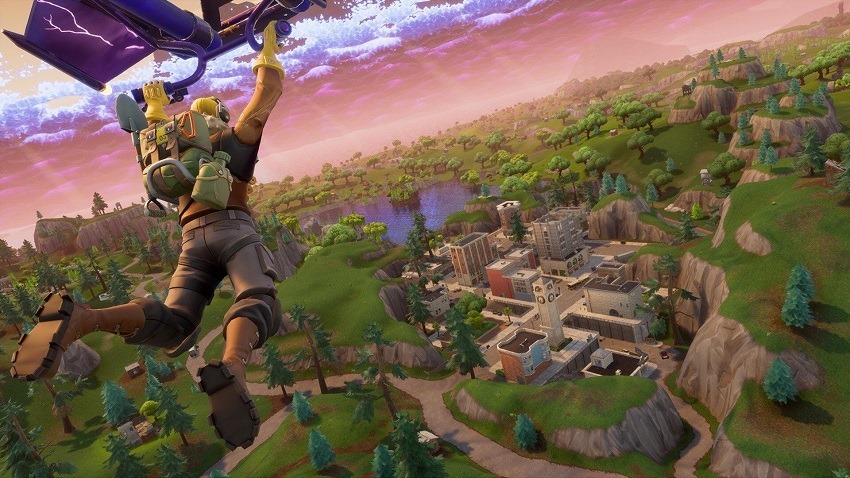 Fortnite is pretty difficult to separate from its free Battle Royale mode, and there's no question why. The 100-player mode has found its own niche aside PlayerUnknown's Battlegrounds, even surpassing its numbers in recent weeks. With a whole extra platform supported that shouldn't be hard, but it would be remiss to ignore Epic Games' great support for their biggest project currently. And with a roadmap for future updates, the game is about to get a lot better it sounds.
A lot of this stems from problems the game has been facing since its last major patch, which even Epic admits was well below their standard of quality with loads of bugs and persistent server issues. As such, many of the opening notes of the lengthy roadmap involves direct solutions to existing online problems. Server stability, matchmaking improvements and optimisations are top of the list, along with some neat quality of life updates (the ability to queue up from the death screen, as an example).
More noticeable, in-game features are on the horizon as well. Players can look forward to better texture and asset streaming, meaning you won't see trees popping in as frequently as you do right now. There's even an optional 60FPS mode on the way too, which might shake up gameplay more than you know. It's something I assume might split players, but its coming to all console versions. That includes the older original PS4 and Xbox One.
Limited-time modes are also getting a bit of a rework, with Epic seemingly looking at the likes of Overwatch and learning a lot from Blizzard. They're wanting to make these limited events more memorable and long standing, and something that could be returning features in the future. That includes more robust versions of your favourite modes, like the highly popular 50v50 chaos that infected Fortnite not too long ago.
There's also a host of smaller changes and big additions to in-game cosmetics and DLC, all of which can be found in the extensive roadmap Epic has up on the official Fortnite website. Fortnite isn't going anywhere, and Epic is quickly learning how to play nice with its massive community.
Last Updated: February 12, 2018