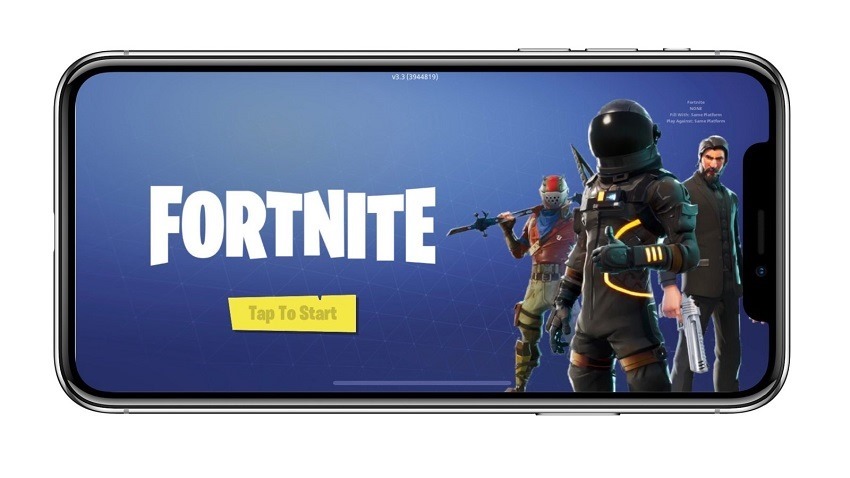 Fortnite and PlayerUnknown's Battlegrounds made big strides towards launching on mobile platforms last month, with both getting their Battle Royale action out to players in very different ways. While PUBG managed to just bring its long in testing mode over to the West on both Android and iOS, Fortnite took a more conservative approach by launching an invite-only test for the game on Apple devices. Despite invites being pretty regular, the test has concluded rather rapidly, meaning everyone can get in on the shooting action on iOS.
Well, almost everyone. To download and play Epic's Unreal Engine 4 title on a device that fits in your palm, you'll need to have an iPhone that's either a 6S or SE and higher, and also be running the latest version of iOS 11. That's not too difficult, since it puts most Apple devices out there on the list, but if you're rocking an ageing iPhone 5 (still the best design) it might be time to consider an upgrade. The game is now live on the App Store across almost all regions (South Africa is definitely up), and will require an additional download once the app has installed.
Otherwise, it's the exact same game you've likely played on console and PC. Link up your Epic Account (which has probably seen some hacking attempts on it lately) and you'll get access to all your gear thanks to cross-play support. Better yet you'll be able to use this account to link up with players across all other platforms. You can easily hop into a match at work (sneaky) while your pal is having a "sick day" and playing at home on PS4. You'll be forced to contend with console players then, but it's still a great option to have.
Fortnite has sustained massive popularity over the past few months, even outdoing PUBG in terms of revenue. It's certainly used its more playful and easy to pick up nature to build up a loving audience since launch last year, so much so that even Drake was persuaded to play live. If you haven't taken the plunge on Fortnite yet, you're fast running out of excuses not to.
Last Updated: April 3, 2018