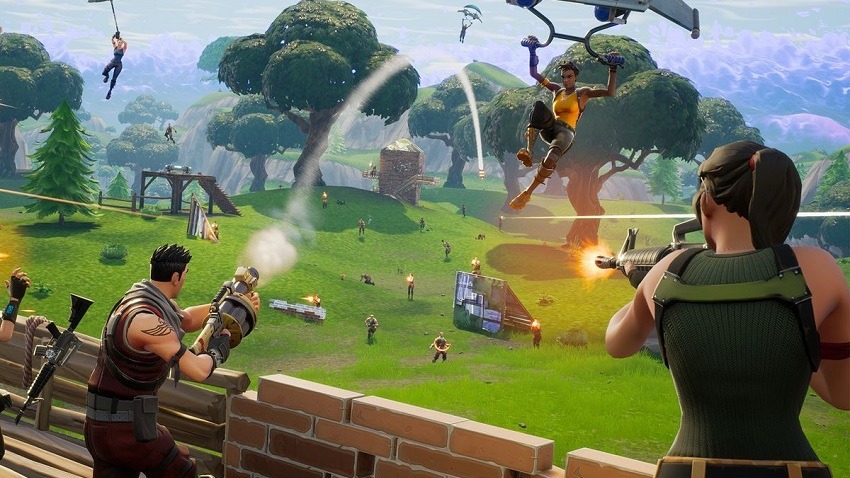 Twitch streamer Ninja has been quickly flying up the ranks of the platform thanks to Fortnite, but even he alone might not have expected his newfound fame to lead to what is currently still happening now. Rapper Drake followed the Twitch star earlier this week, and today the pair set up their first few games together. Drake's in to Fortnite (and he's pretty damn good), and the pair hopped online to share their games together with everyone who would watch. Which, unsurprisingly, is a lot of people.
The stream (which as of writing is still live) very quickly smashed the previous sub 400k concurrent viewer record on Twitch, skyrocketing past 600k users just a few minutes ago. It started off with a few technical issues but is going pretty smoothly right now, with Ninja streaming his voice chat with Drake and various other new guests that seem to be rotating in and out. It's kind of wild, and thoroughly entertaining for the banter and incredible skill on show.
If this isn't another indicator that Fortnite is quickly taking over the mainstream conversation across all of gaming, I'm not sure what is. Epic's take on the Battle Royale mode started behind PlayerUnknown's Battlegrounds, but its keen community support, timely patches and just friendlier aspects seem to have superseded PUBG's more tense games. It's the hotter property right now, and it shows if big celebrities are all making sure people know they play it too.
Ninja's stream is still incredibly wholesome, so be sure to tune in for a good start to your morning.
Watch live video from Ninja on www.twitch.tv
Last Updated: March 15, 2018