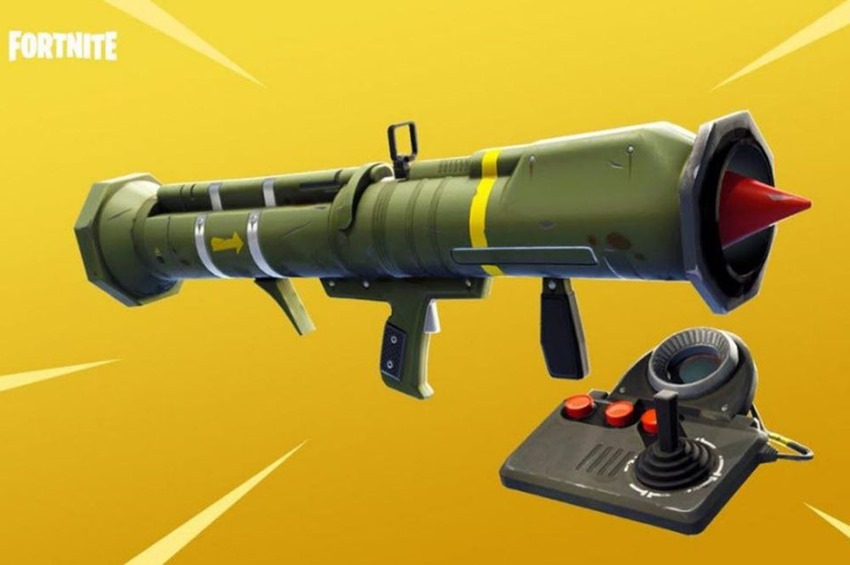 I sometimes have to remind myself that Fortnite Battle Royale isn't a complete game. That's not a slap on the face, but rather a fact as Epic Games created the uber-popular kill-em-all slice of action in Fortnite as an experiment to tide over fans while work progressed on their Save The World mode. An experiment that yielded massive returns and gains, like a bodybuilder chugging an entire jar of protein powder.
Much like any other experimental game however and your dad during a mid-life crisis, Fortnite Battle Royale is subject to change. Changes that see ideas scrubbed, others tweaked and some content removed entirely. One such casualty of this development process? Guided missiles, as Epic is pulling the plug on a weapon of moderately massive destruction that players have begun using as mobile air-surfboards. "We've gotten a lot of feedback around the Guided Missile, in particular concerns over fairness and strength of the weapon," Epic Games wrote on Reddit.
We share your concerns, so we've put the Guided Missile into the vault while we figure out the next steps for its future.
Well poo. If there was a drawback to the guided missile in Epic, it was that the weapon was stupidly overpowered. If you saw one heading your way, you only had a few brief seconds in which you could make peace with your chosen gods, as even the sturdiest of hastily-constructed fortifications couldn't stop that rocket from blasting you back into the lobby.
Guided missiles were rare, but deadly. And also stupidly fun to play around with, even if they did derail the dog eat dog nature of Fortnite Battle Royale. There'll be a few other changes to look forward to soon as well, as weapon swapping and peeking have all been further tweaked to provide a few more iterative changes.
Last Updated: April 18, 2018