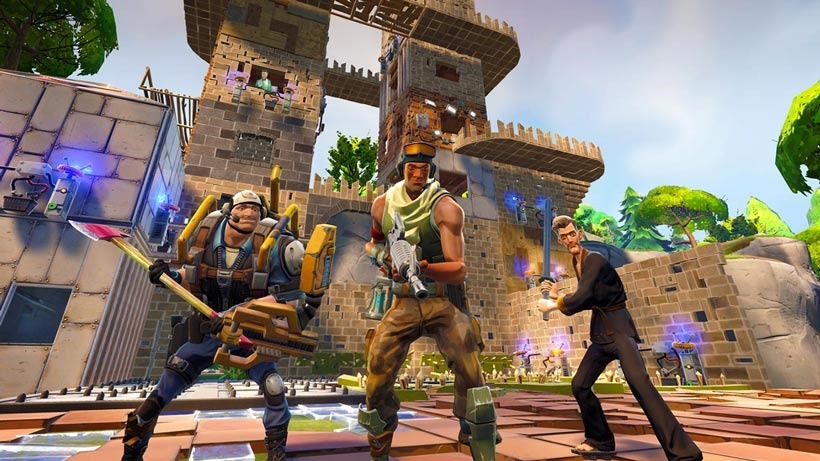 Remember Fortnite? Revealed two years ago, it was set to be Epic Games' next big thing. Zombies! Crafting! Survival! A trio of genres which each command a sizeable audience of fans, all smashed together into some unholy monstrosity that had cartoony visuals slapped on it and wacky hijinks galore. It actually looked alright, something that you could pick up, play and have a blast with if it met your tastes.
But it's been dead quiet over the last couple of months, clicking its heels in an alpha state that seems to be going nowhere fast. So, is it dead then? Is that other game from Epic, Paragon, commanding all of the resources of that company while Fortnite is left to die the loneliest of deaths and rot into vaporware status? Well, yes and no.
With producer Tanya Watson having departed the project a while ago, concerns are there that Fortnite will never see the light of day. Not so says Epic CEO Tim Sweeney, who says that there is still some progress on the zombie-survival-crafter, but it's Paragon which is the top priority right now. "We shifted a lot of resources over to Paragon to get that out in an awesome state," Sweeney said to Game Informer.
We figure we should start with one major successful launch and do one at a time. Fortnite will be next. Fortnite is moving ahead full-speed. It's a game with awesome and complex RPG type systems, and a really interesting meta game around it. It's a game that takes time to get right. It remains a huge priority for Epic, and expect more news to come out over time.
I understand how Paragon is commanding Epic's attention right now. It's a game that is very much going to fit into the current trend of a hero-shooter that has MOBA elements thrown in for good measure, like most of the other titles that are releasing from now until 2039. Hopefully we'll see Fortnite eventually. Because I really don't feel like losing another R50 to Geoff right now.
Last Updated: March 17, 2016