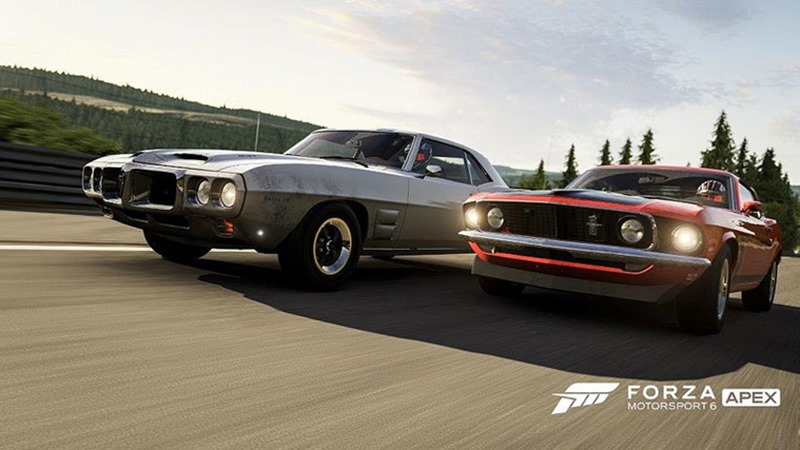 You can play Forza 6 – one of this generation's best racing games to date – on your PC. Branded as Forza 6: Apex, the beta Windows 10 version of the game features 63 cars and 12 racing events and is free to play. It's no longer in beta – but it is still free. And more, it now has support for racing wheels.
"We've reached an important milestone in the development of Forza Motorsport 6: Apex – as of today, we're lifting the "beta" tag and releasing Apex as a full-fledged (and still free!) product on the Windows 10 Store. As we exit the beta period of Forza Motorsport 6: Apex development, it's also time to update players about an issue that many of you have been talking about since the announcement of the game: wheel support.

We're extremely excited to announce that today's content update for Apex will bring wheel support to the Forza Motorsport series on Windows 10 for the first time. This is a major landmark for the Forza series on Windows 10 and has been the result of months of hard work from the Turn 10 and Windows teams."
Not just any wheel will work though, so here's a list of the currently supported ones:
Logitech G27 Racing Wheel
Logitech G25 Racing Wheel
Logitech G29 Racing Wheel
Logitech MOMO Force Feedback Racing Wheel
Thrustmaster T300RS
Thrustmaster T500 RS Gaming Wheel
Logitech G920 Xbox One Wheel
Thrustmaster T150
Thrustmaster TX Xbox One Wheel
Thrustmaster TMX Xbox One Wheel
Thrustmaster RGT Force Feedback Racing Wheel
Funnily enough, I happen to own one of those wheels, purchased back when the first Need For Speed: Underground games tickled my fancy. None of the racing peripherals I owned from the Xbox 360 days work with the Xbox One, so this is probably my best bet at playing Forza 6 with a wheel.
If you own a wheel that's not on the list, support could be coming soon. Ekberg promises that support for more wheels – like Fanatec ones – will be coming later this month.
Last Updated: September 7, 2016