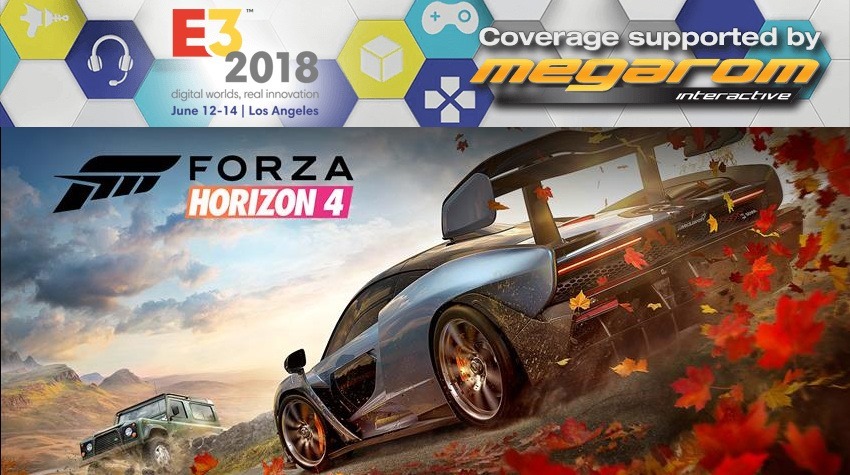 There's little Playground Games can do to improve on their impeccable Forza Horizon formula. The series that has struck a delectable balance between arcade and simulation racing has stood atop the competition for years now, which might have made it easy for the UK-based studio to become complacent. Pick a new locale, pop in some new modern super cars and call it a day. But with each iteration of the Horizon series, Playground Games does something more. And with Forza Horizon 4, that has a lot to do with the way weather affects every facet of racing.
I sat down a short (but incredibly well put together) demo of Horizon 4, which showcased a section of racing from each of the four seasons that the new game will dynamically shift through. In the past Horizon titles have stuck to one season, with only shifts in dry and wet weather bringing about subtle changes to the atmosphere in which you blaze through streets in. In a way, the four seasons work in the same sorts of ways. Fundamentally it's the same racing you'd expect, but with new hazards and visual hampers to start wrestling with during high octane racing.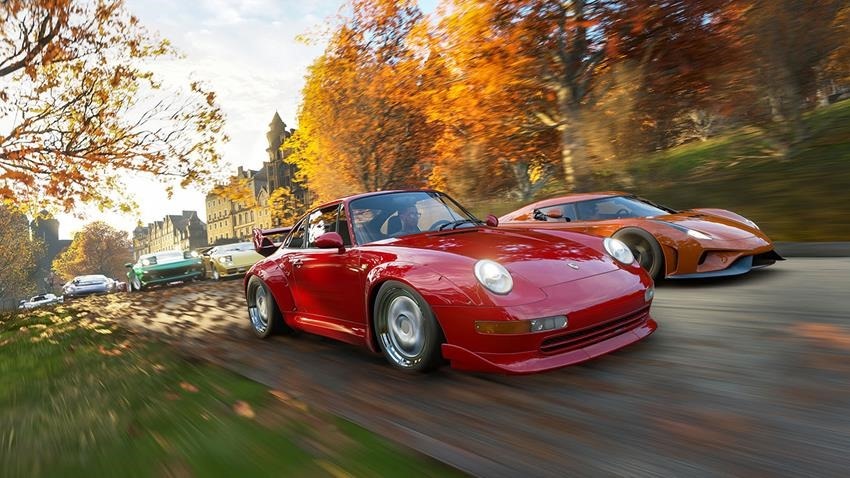 Take Winter for example. possibly the most drastic change of the four, I was placed into a hulking racing truck for a sprint down snowy trails and frozen over lakes. The drop in temperature creates new pathways for you to explore with your four wheels, as new routes can surface from terrain that was previously too liquid (or just to vertically steep) to navigate in other situations. The slick snow makes cornering a nightmare and far more prone to accidental skids and slides, turning clean races into fender bender derbies that were just too fun to step away from.
Autumn contrasts this with wet muddy trails to tackle with powerful rally cars, as red and auburn hues light the horizons with fantastical colours. It affects actual racing a little less, but still in a tangibly different way to the almost non-existent difference between Summer and Spring. The blazing sun beats down on the British countryside here, creating a sunny paradise for you to race in but little else but your opponents to contend with on the track.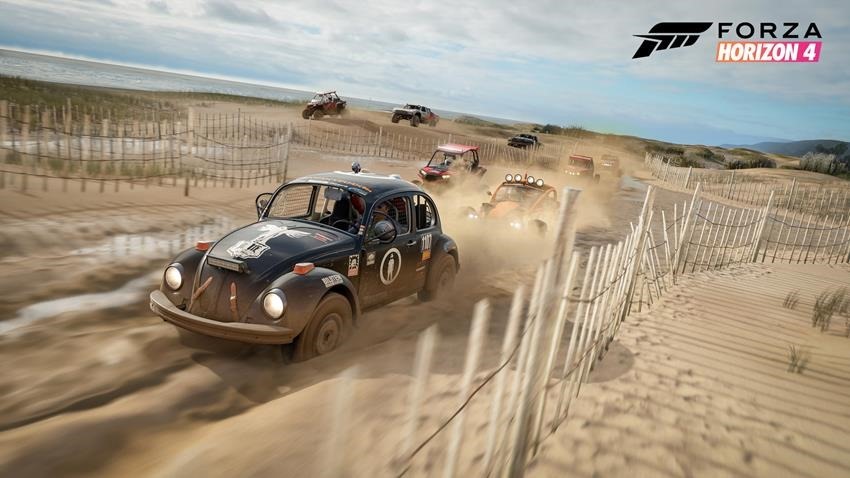 Forza Horizon 4 knows how to work with this though, and the well-established formula or bass-heavy beats and ridiculously over the top festival events continues to impress the fourth time around. There's nothing quite like screaming down a public road in a McLaren Senna while a formation of fighter jets cuts the sky above, leaving trails for me and my opponents to follow as we race towards the festival opening. Horizon hits a stride in events like this, so it's no surprise that they littered the otherwise limited demo that was on show at Microsoft's Showcase.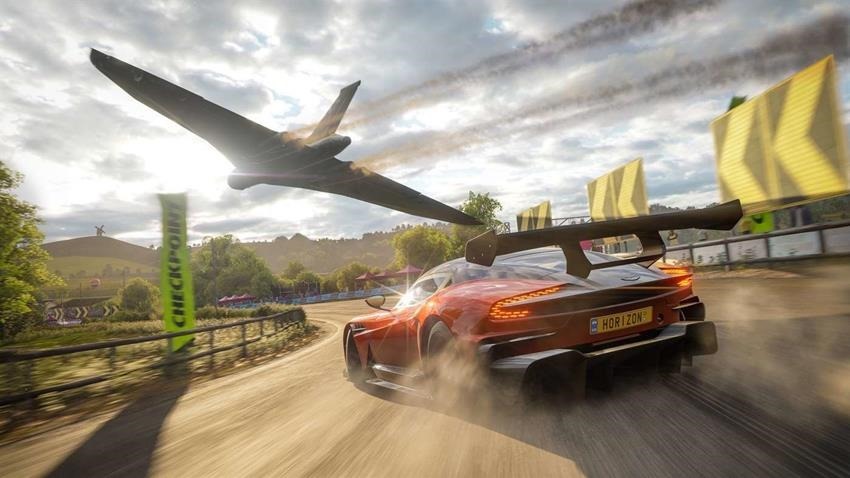 There wasn't a chance to test out the open world or test my prowess against other human racers, but if it's anything like the past efforts there's really nothing to worry about. The British countryside offers an impressive visual change from the sandy outback of Horizon 3's Australia, but enough distinction from the second game's arguably similar French coastlines. This is Forza Horizon refined to an even greater degree, which should make you excited for its launch later this year.
Last Updated: June 13, 2018