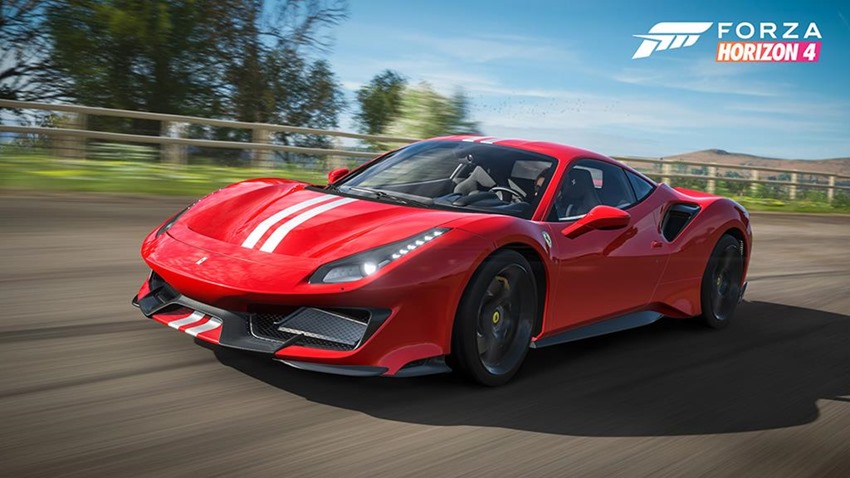 If there's a joy in life that has to be experienced, it is the sheer thrill of petrolhead paradise that is Forza Horizon 4. A gripping collection of races over a vast section of merry ol' England, you don't even need to be competitive to enjoy, as a simple afternoon drive behind the wheel of an impossibly fast supercar is all kinds of bliss.
Bliss that's about to raise the stakes, as Forza Horizon 4 is throwing in battle royale mode by the name of Eliminator into the game today. Announced during a livestream, Eliminator will have up to 72 cars revving their mayhem engines inside of a massive rce track whose safety zone slowly closes in on them. Keep the revs up, stick to the line or risk being eliminated in a mode that sounds absolutely mad and by Odin's beard I can't wait to try it out.
So what's in it for you? Players who do well in Eliminator will be able to earn upgrades and faster cars along the way. To keep things interesting, Eliminator will take place over several tiers of vehicles, so that you don't have to worry about your trusty Mini Cooper being lapped by a Ferrari F40 in this mode. Players will be given a set of GPS coordinates to reach as the bubble closes in on them, with the golden path to victory being up to them.
So yeah, I'm totally going to smash my way through someone's living room when I play this. Eliminator will be a free addition as part of the season 17 update.
Last Updated: December 12, 2019