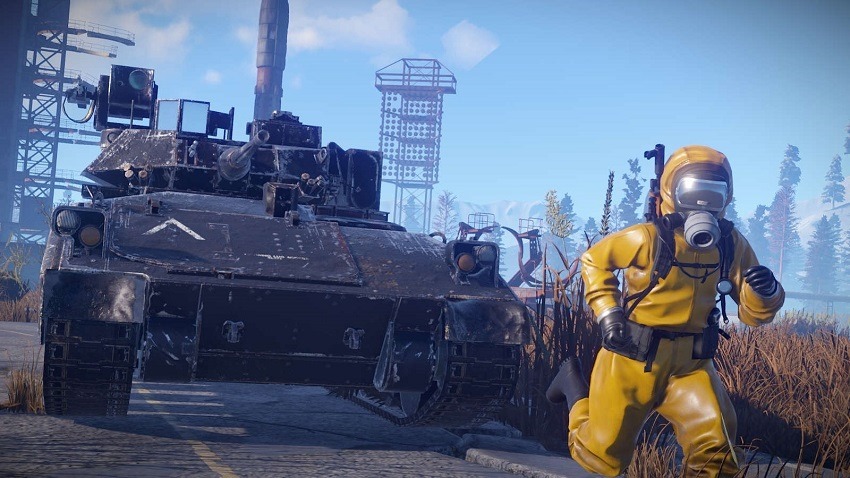 I remember my early days in Rust. I woke up, stark naked, in an empty field with just a rock in hand. Not remembered drinking last night, my intrepid one life character set out gathering resources. Wood, rock, weapons and more slowly filled my inventory, and I was feeling great. BANG. Seems someone with an automatic rifle saw this lonely wandering traveller as a threat and decided to off me on the spot. And so I woke up again, stark naked in a field.
Rust might not seem as novel as when it first launched in Early Access four years ago, and there's a lot to be said for how long it took to actually start becoming compelling. Aside from pissing everyone off with random characters (because some folk really hate not being able to choose a dude), Rust had a lot going for it. Permadeath survival action with an emphasis on backstabbing or cooperation made the online title stick out from sessions based shooters. And nothing felt better than forming a strong alliance with others on a server, taking down other groups in daring raids.
The game underwent big changes, eventually rebooting development on a new engine entirely Designer Gary Newman makes it clear that moving out of Early Access on February 8th won't be as jarring. In fact, the shift might not be noticeable at all. Newman explains that there will be little fanfare with the launch, aside from the studio moving towards more stable updates.
"Please try not to compare the game to some other finished game or some idealised version you have in your head. Compare the game now to how it was when we entered Early Access. That's the delta that we feel qualifies us to leave Early Access. Think of it more like we're leaving Prototyping and entering Alpha."
The team is shifting from weekly to monthly updates, which will allow them to test everything better before pushing out a new update branch. The price of Rust is also increasing, something which was set out from the get goes. It'll run you $35 instead of the current $20 price, so hop on that if you're still interested in checking it out.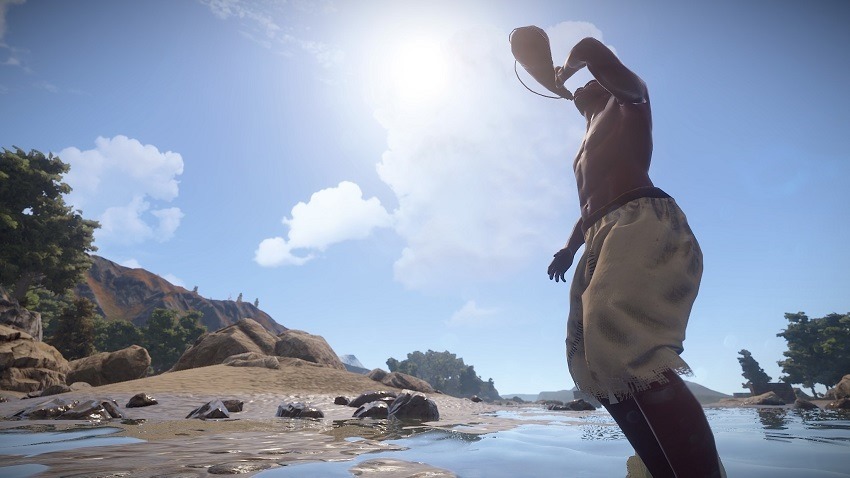 I must admit that I feel the itch to give Rust another go, especially in the wake of games like PlayerUnknown's Battlegrounds consuming me. Rust was the first sort of game to introduce me to that type of multiplayer tension, so I'm eager to see just how much its changed over the years.
Last Updated: January 23, 2018