We're already looking at an extremely action-packed year for eSports. We have the new Dota 2 Majors, League of Legends LCS is underway, Heroes of the Storm has their Global Spring Championship, and even Starcraft II is getting their piece of the pie with a newly structured world championship series.
There's also the massive media focus from EPSN, Activision Blizzard, BBC, and various other networks who have shown an increased interest in eSports.
Yes, things are off to a great start, but you may have noticed I've left out the first person shooters from the list above. That's because I'd like to award them a special mention as I personally believe they could be the future of eSports entertainment. It's important to note that this is not the near future, but as eSports grows and receives the attention of more television networks, it's important to discuss which games would be the most entertaining. First we need to get down to basics, and ask ourselves "what is entertainment?"
Well, the dictionary definition speaks about amusement and enjoyment, but when we're talking about eSports entertainment there are a number of factors which would make the game more entertaining.
Firstly, what does it look like? Are the graphics cartoon-like, are they uninteresting, or are more life-like. Let's compare League of Legends (as our MOBA) up against the likes of Call of Duty (as our FPS) and speak about pure aesthetics of each game when viewed from an untrained eye. Call of Duty is arguably more relatable to the laymen, whereas the complex graphical plateau of League may turn the viewer away.
Understandably a more aesthetically pleasing, and life-like game may be more entertaining.
Secondly, the pace of the game. For the sake diversity, let's compare Dota 2 and Halo 5. Recently both have been in the media for the Dota 2 Majors, and Halo for the X-Games last weekend. While at times Dota 2 may seem like it has come to a complete stand still, the most entertaining moments are extremely fast paced and it does take a slight bit of game knowledge to fully comprehend what just happened. In Halo, while game modes do differ, the essential component in victory is eliminating your opponent by shooting them. This, while being fast paced, is a lot easier to understand when a neophyte viewer stumbles upon a Halo match on EPSN3.
Thirdly, commentary. I don't for a second doubt that League of Legends has some of the most professional broadcasting in eSports, perhaps sports as well. But while it may be professional, and the broadcasters articulate well, what sort of entertainment value does it add to the growing exposure of eSports? Sure, if you understand League of Legends and its endless onslaught of heroes, spells and runes, then you'd be extremely entertained.
But what if you just turned on the TV during the Worlds Finals and were slammed with "AD this, AP that, Nashur, Dragon, Dongers, etc." you'd be lost. Counter-Strike commentary, on the other hand, is relatively easy to follow. While you may not clearly understand the analysis behind it all, when the action is hot it's exciting and easy to follow. Essentially you're seeing people shoot each other, and having someone commentate it.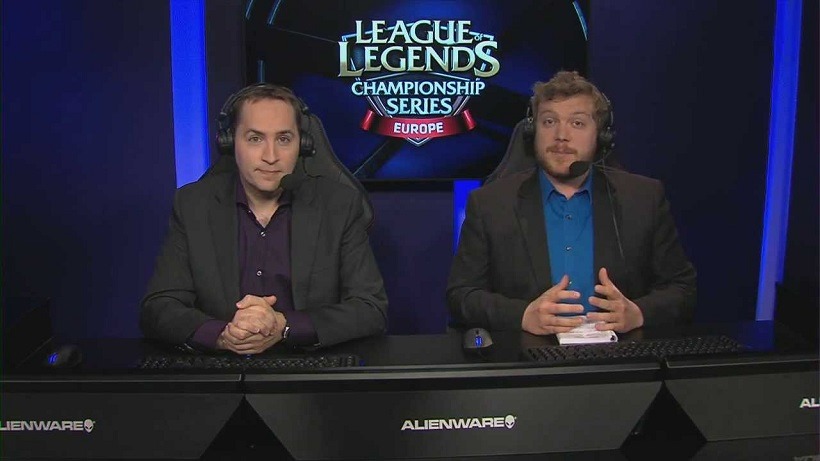 You may disagree completely. At the moment League of Legends is by far one of the most popular games in the world, and I don't for a second think it's going to drop out. In fact, I think it's going to continue increasing in popularity.
But as the exposure of eSports hits the more mainstream media, and more people are paying attention and catching glimpses of major tournaments on TV, could you really argue that an FPS games might be more entertaining than a MOBA for the short pause before changing the channel again?
Like esports?
Check out esports central
Last Updated: February 4, 2016