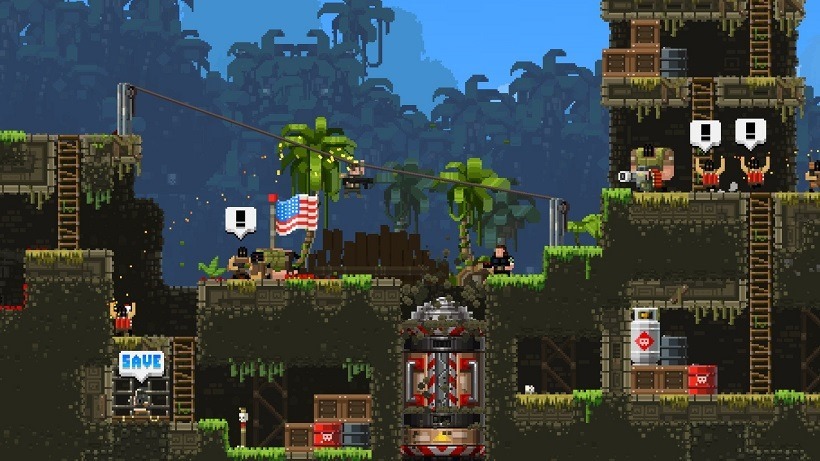 I love a good game jam, but I must admit that I don't get to partaking in as many of them as I'd like. The idea of creating a game (or in most cases, the core idea behind one) is exhilarating and challenging, and is sometimes the basis behind incredible independent projects such as BroForce, Ridiculous Fishing and Surgeon Simulator. So when there's a chance for a new one, I want to be there – and that's exactly what Free Lives is doing next weekend.
The developers of BroForce are hosting their own Game Jam next weekend, and it's got a lot of the same DNA as Ludum Dare. Games submitted during the jam will be judged by a panel, and even have the chance to win their creators some sweet cash based on different categories. There's a slot for students, hobbyists and even diverse developers (not the majority of straight, white males), so that everyone and anyone can make something and potentially be rewarded for it.
ENTRY CATEGORIES:
– Student (studying full time and have a student card)
– Hobbyist (not a student, but don't make games for a living)
– Diversity (not a straight, white male) (PM us at the time of submission if you would like to opt into this category)
– Overall (open to all)

PRIZES:
– Student, Hobbyist and Diversity category winners will each receive R2000
– Best Art R2000
– Best Audio R2000
– Overall Winner gets R5000 AND a spot at EGE as part of the IESA stand to show their game
– An additional prize of a trip to AMaze JHB 2016 to be awarded at the judges' discretion (this includes a flight to JHB from anywhere in SA and an entry ticket to AMaze, it excludes accommodation)
Of course, the real prize of a game jam is being able to work furiously on something you love, and be surrounded by like-minded people who share that same passion. Free Lives are opening up their living space to some jammers (although that might already be all booked up), but you're welcome to participate from literally anywhere. Johannesburg might have it's own venue at The Diz (the same venue as the A MAZE Festival last year), but don't stress if you can't make it there.
If that sounds interesting to you just hit up the Game Jam's Facebook page and MakeGamesSA for all the details. It kicks off next Friday.
Last Updated: June 30, 2016