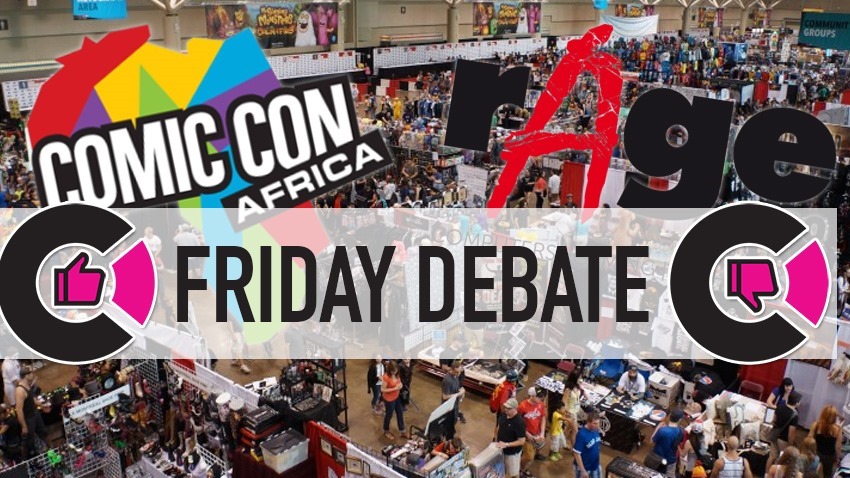 It's now a week until the inaugural Comic Con Africa kicks off, bringing the highly celebrated geeky pop-culture convention to African shores. Here's a thing though – coming a month earlier than the usual big convention, rAge, it tramples on toes a little. The costs involved in putting together events like this are astronomical, and given that our industry is relatively small and can't really afford to exhibit at multiple conventions, which means that something's got to give.
Anecdotally, I've noticed that many regular rAge attendees – especially those who fly up from other parts of the country – have decided to give rAge a skip this year. The allure of Comic Con is too great, and with the cost of flights, accommodation and travel, it's easy to understand why. There's also the perception that rAge, now in its sixteenth year, has become a little stale and predictable – though there are some changes coming this year that are sure to mix things up.
Ultimately, it all comes down to Comic Con being something new – but its longevity over the years will come down to the execution of this first one. Tickets for the first two days are already sold out, sit bodes well.
While we'll naturally be attending both, many of you have decided to give one a miss. Which are you more excited or keen for, and why? for those of you out of the general JHB area or not willing to throw down the cash to attend, which would you be more interested in going to?
The views and opinions expressed in this article are those of the author(s) and do not necessarily reflect the official policy or position of Critical Hit as an organisation.
Last Updated: September 7, 2018