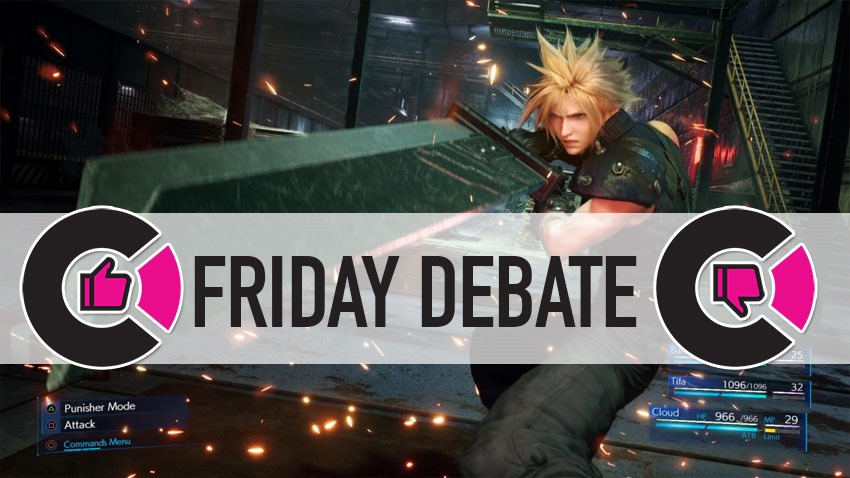 Look at Final Fantasy VII Remake: It's gorgeous, it feels fresher than ever and it looks absolutely cool. This was the game that we never thought would ever be real, especially after a tantalising tech demo for the PlayStation 3 was shown off way back in 2006:
Fans begged for a remake, and after more than a decade they're finally getting it with Final Fantasy VII Remake. Chances are, that if this game is successful, we could be looking at the next big trend in gaming. No longer satisfied with mere remasters, I'd wager my inaction figures that we'll see plenty of high-budget remakes announced in the years to come from a variety of studios who want to add a new twist to an old favourite.
So that got me thinking: I'm not interested in hearing which game you'd want to see given the remake treatment, but how it should be handled. Heck, let me paint you a picture: Some rich uncle you've never heard of has died, left you a few billions to inherit and instead of Mr Deedsing it up with Johnny McEnroe, you've decided to spend a few hundred million bucks of your loot on a game that had an impact on you.
You've assembled a dream team of developers, hired the right studio to handle the job and you've got the vision to create something that will thrill a new generation. What's it going to look like? If I had to remake one of my favourite games under those parameters, I'd love to see Batman Arkham Asylum under PlatinumGames.
Make no mistake, the rhythm-heavy combat of the original is still top notch, but I'd kill to see Batman go over the top in the action department. Bruising new gameplay, with proper and brutal feedback delivered to your thumbs every time you connected a punch with some thug's head. It'd be brilliant. So tell me, what would you do given the chance? What would your dream remake look like?
The views and opinions expressed in this article are those of the author(s) and do not necessarily reflect the official policy or position of Critical Hit as an organisation.
Last Updated: June 21, 2019