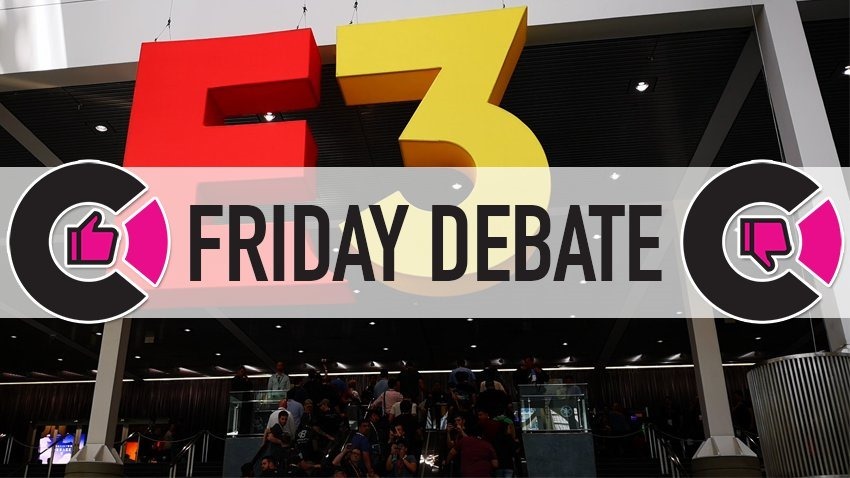 Last week, we skipped out on a Friday debate because we were still incredibly busy with E3 coverage, so I suppose it's time to ruminate on this year's show. Overall, I thought it was a little lacklustre, but that's to be expected as we come into the tail end of a generation. We'll probably see a taste of new hardware next year – and if not, almost very definitely the year after, making for a much more exciting spectacle.
That said, there was still many exciting things – from the announcement of Devil May Cry 5, to Kingdom Hearts III getting a release date. Remedy's new game Control looks incredible, Dreams is shaping up to be one heck of a creation tool, and gee golly whiskers does Cyberpunk 2077 look incredible. Microsoft finally looks like it's taking first party games seriously, and the Resident Evil 2 remake is real. Dying Light 2, written with help from Chris Avellone? Yes please!
There were also disappointments, from Sony's weird, curiously limp conference. From that, we got a closer look at Death Stranding, and I have to say I've probably had my fill of Kojima's cryptic auteur nonsense. The demo of the Norman Reedus-led courier delivery service game lost my interest completely, and we still don't have Skate 4.
Tell us! Did anything from E3 really tickle you, and did anything make you look at it askance?
Last Updated: June 22, 2018