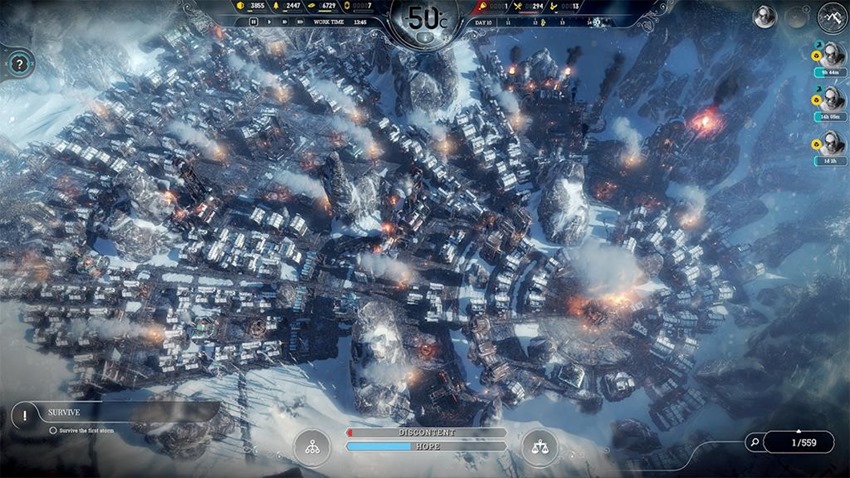 It's the end of the world. You find yourself in charge of a small community, people who are desperate for leadership in an apocalypse that has left them frostbitten and cold. Are you the leader that the remnants of humanity needs? Can you make the hardest decision when you realise that the needs of the many outweigh those of the few?
Because I certainly wasn't. That's why the populace rose up against me when I proposed that children genuinely were our greatest resource and tried using them as fuel for the furnaces. Ingrates, you'll be sorry. YOU'LL SEE! Even though it was a digital revolt, Frostpunk still managed to leave quite an imprint on me. Back in 2018, here's what Sandy had to say about it:
Frostpunk is an ingenious blend of city building systems and morally ambiguous decision making. Its mechanics are streamlined enough to be easy to grasp, but it's tension and demanding nature make it an apocalyptic experience you shouldn't skip.
Does the idea of playing a strategy game on PC make you retch more than me when I'm exposed to custard? Well good news! Because Frostpunk is coming to PS4 and Xbox One. 11 Bit Studios will bring its frozen post-apocalypse later in the year, so here's a trailer and some flavour text to set the mood. Time to…chill out:
Offering players a complex strategic challenge alongside a rich narrative featuring an alternative take on the 19th-century industrial revolution, Frostpunk weaves a story of how our planet mysteriously freezes, putting an end to civilization as we know it and forcing the human race to adapt to the harsh conditions. As the leader of possibly the last civilized society on Earth, you're going to build the city your survivors live in, discover new technologies, explore frozen wastelands and most importantly, manage and rule society to prepare it for life in an unforgiving world.

Whether you're an enlightened ruler or an iron-fisted tyrant, you'll discover choices in this world aren't as easy as they seem, and that holding power over people has a cost as heavy as the responsibility you feel in caring for them.
According to 11 Bit Studios, this version of Frostpunk is focusing "on a smooth transition to consoles, great efforts are being taken to re-design the game and adjust its mechanics for the Xbox One and PlayStation 4, especially when it comes to controls".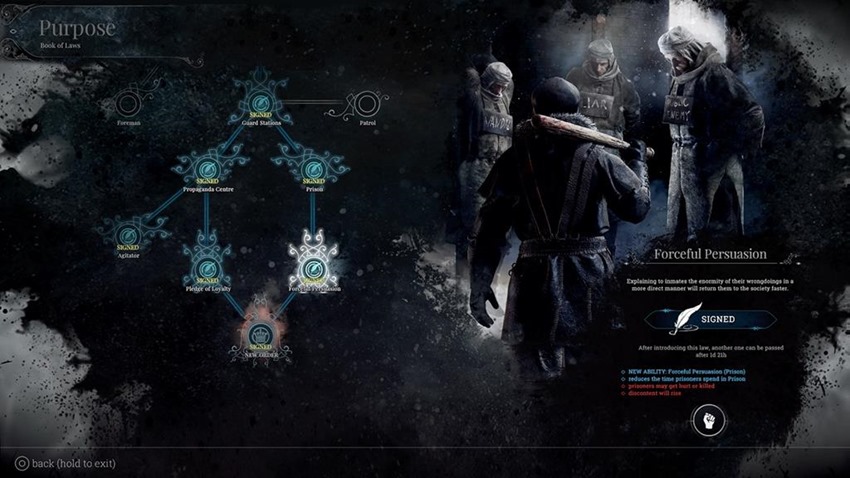 11 bit studios still have some work to do but are close to the finish line, creating an intuitive interface allowing gameplay to feel natural even when playing with a controller. "We don't want to reveal the exact release date yet, but I can say that the game should be out in the summer," says lead designer Kuba Stokalski.
Sounds good! I'm a firm believer that strategy games can find a home on console when they've got their eye on the prize. Just look at Microsoft's wonderfully underrated Halo Wars series as an example of console strategy done right.
Last Updated: April 12, 2019