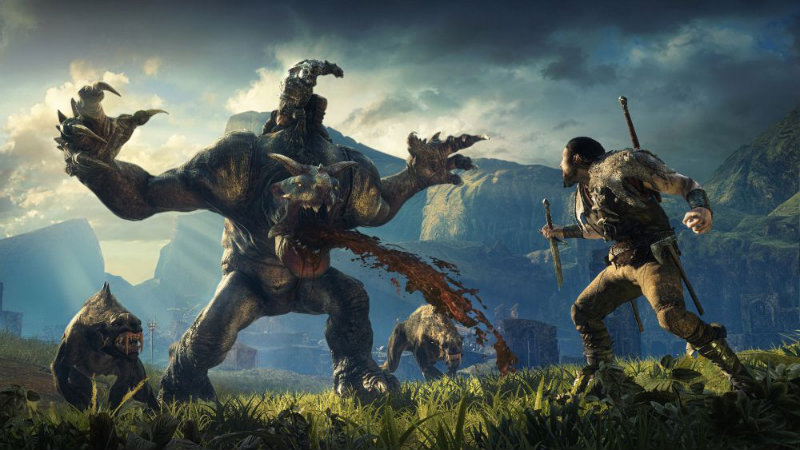 it was a couple years ago now, when news broke about some shady dealings with YouTubers. We told you about it at the time – Shadow of Mordor was coming and Warner Bros had offered access to the game, as well as payment, to YouTubers but in return they weren't allowed to say anything negative. This was sort of a big deal – despite commonly held beliefs that YouTubers are somehow more transparent or ethical than traditional games media, it turned out that their opinions were for sale. More than that, they weren't disclosing these arrangements, something that's actually against the rules set out by the Federal Trade Commission in the US of A.
In fact, the FTC investigated this matter and has reached a settlement with Warner Bros. Warner Bros was accused of not ensuring that sponsorships were disclosed "clearly and conspicuously" – in fact, it was even claimed that Warner Bros told content creators to place the disclosures "below the fold" so that they could only be seen if the full video description was manually expanded. Plus, within the content of the video, some of the paid contributors didn't disclose the financial relationship at all, only mentioning that they received the game early. Considering the severity of the allegations, particularly considering that Warner Bros had pre-approval on all videos, this reaction from FTC seems pretty tame:
Warner Bros. won't be paying a fine this time. The company only needs to ensure that it doesn't misrepresent relationships in the future. Additionally, the company must engage in education efforts with influencers it hires to ensure that they understand how to properly disclose. Warner must also withhold payment from those that fail to comply.

Should Warner Bros. violate the FTC's order, it would be subject to civil penalty. "Warner Bros. Home Entertainment always strives to be transparent with our customers and fans when working with social influencers, and we are committed to complying with the related FTC guidelines," a company representative told GameInformer via email.
Influencer marketing continues to grow, and in theory I have no problem with it. In the same way that brands pay for banners on websites or billboards by the highway, they are always seeking to get consumers to buy their goods. It actually seems much more natural for content creators to simply talk about a product or game as a form of advertising. However, it has to be disclosed so that people know that what they're consuming is actually a paid advertisement.
Warner Bros will have probably learned their lesson from this, but I'm curious to see if we don't see further clampdowns on YouTubers and other influencers in the future.
Last Updated: July 12, 2016