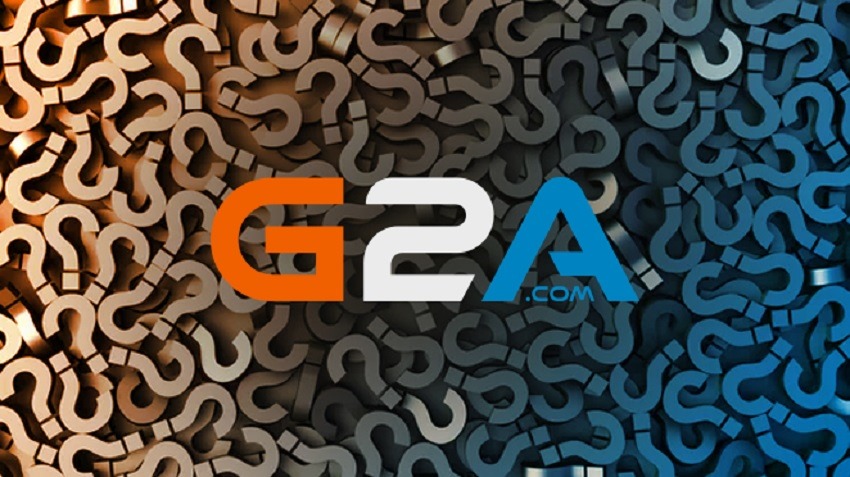 Want cheap games? With a little bit of patience for sales, there are plenty of official sources for the latest and greatest new titles hitting the block, and then there's G2A. The seller of digital keys has been in the news lately for grey market practices that have been tinged with the brown of crappy and predatory business pursuits that have not exactly won them any fans in the wider gaming sphere.
How bad is their reputation currently? So bad, that developers would rather have you pirate their games than purchase from G2A as sales on that platform don't benefit them in any way whatsoever. The brouhaha started with publisher Mike Rose earlier this week, explaining that recent adspace on Google purchased by G2A was driving people towards that website.
The problem here? G2A has a notorious history of selling game keys from people who use stolen credit card information to purchase them on Steam, leading to credit card owners to cancel said cards and institute a chargeback which the game developers are responsible for. Long story short, a vast number of keys sold on G2A don't just provide zero income to hardworking developers, it usually ends up costing them cash in the process.
G2A wants to fix that, and they've noted on their website that if any evidence of such fraudulent activity pops up, they'll refund developers up to ten times the money lost through credit card chargebacks. "Let's lay all cards on the table.We will pay developers 10 times the money they lost on chargebacks after their illegally obtained keys were sold on G2A. The idea is simple: developers just need to prove such a thing actually happened on their stores," G2A said in a press statement on their site.
To assure honesty and transparency, we will ask a reputable and independent auditing company to make an unbiased examination of both sides – the developer's store and G2A Marketplace. The cost of the first three audits is on us, every next one will be split 50/50. The auditing company will check if any game keys sold on G2A were obtained using stolen credit cards on a developer's store compliant with card scheme rules from Visa and Master Card/payment provider rules.

If so, G2A guarantees it'll pay all the money the developer lost on chargebacks… multiplied by 10. We want this process to be transparent, so we will publicly report every step of the procedure. Meaning, you will get information such as who came forward, and what the verdict was, all of which will be published for everyone to see.
It's a noble effort to fix the website's ailing reputation but it has a few catches of course. As mentioned above, it's up to developers to do the legwork here and prove that a theft has taken place instead of G2A rather directing their efforts towards verifying the game keys that they purchase and negating any potential damage that will be done to developers. As for Rose, his response towards G2A's lack of policing has been eye-opening to say the least:
The ball is in G2A's court, but as long as there's money to be made from a grey market of illicitly obtained download keys for games, it sounds like the company believes that a cure is better than prevention of the illness that currently plagues it.
Last Updated: July 5, 2019