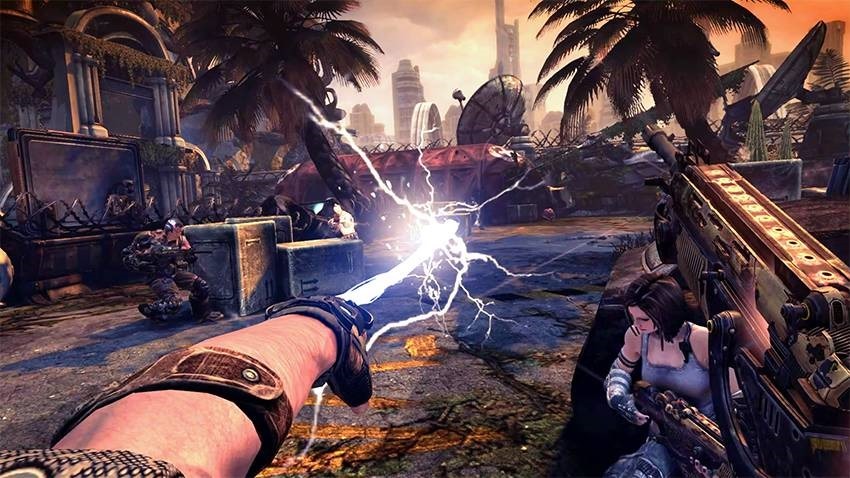 Last week, we told you that developer and publisher Gearbox had issued an ultimatum to retail partner and key seller G2A. Gearbox had partnered with G2A to sell the exclusive collector's edition of the Bulletstorm remake.
G2A has an unfortunate reputation in the industry for selling illicit game keys, and protecting those who sell them.
Prompted by game critic TotalBiscuit (known by his mum as John Bain) to reconsider their partnership, Gearbox issued a list of demands to the reseller on the condition that if they weren't met, Gearbox would have no choice but to sever ties.
Gearbox has since done exactly that. G2A has been curiously quiet on the matter, but has now released their own statement. According to G2A, all of the demands that Gearbox issued are already in place.
"All of the requests made of G2A.com in the ultimatum have in fact long been part of our marketplace," G2A said in a press release.
Notably, the paid "G2A Shield" fraud protection service is merely for expedition, the company says. Regular users who don't pay for the convenience have full fraud protection, it just may take a little longer to process.
According to G2A, here's what happens when a user has an issue with a key:
"The buyer reports the problem to the seller. If the seller sees that the problem resulted because of the seller's error or fault, then the seller either refunds the buyer's money or provides a new key – and the matter is solved instantly."
If that doesn't solve the problem, here's the next step:
"If the seller does not agree to the buyer's complaint, the buyer writes a message to the G2A Resolution Center. The message receives a case number, and our employees (G2A.com's customer support team is fluent in nine languages, six of which are available 24/7, and the average wait-time is barely a few minutes) begin to investigate. Our customer support then contacts the seller, to give them a chance to clarify any doubts, and then our customer support team does everything they can to bring about a satisfactory resolution for both parties. The buyer typically receives a resolution in a matter of hours, in contrast to many other marketplaces where users sometimes must wait a few weeks to receive an answer (or never receive an answer at all)."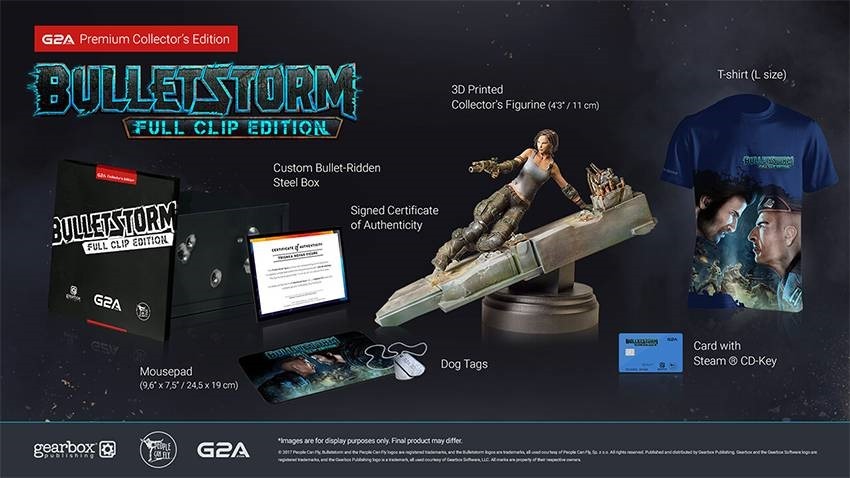 G2A says that the paid fraud protection service users can enter a live chat and have their issues resolved within minutes. The company also vehemently denies charging hidden fees, another of the complaints issued by Gearbox.
"All fees and rates are clearly and explicitly described in corresponding tables," G2A said. "In addition to the price, VAT is added based on the buyer's country, and if applicable, a fee depending on the buyer's chosen payment method. Both of these fees are independent of G2A.com, and we clearly inform the buyer about them before any purchase is made. No one on our marketplace is unwittingly charged extra fees."
They've also reasoned why they don't allow publishers access to their databases, and it comes down to protecting its sellers.
"G2A.com has to protect every honest seller, and by giving such access to all developers, we would allow for a situation in which a developer could delete every key on our marketplace regardless of its origin. Such an action would be damaging to the industry, to gamers, and illegal," the statement says.
The company believes it has given developers and publishers the necessary tools to weed out illicit keys.
"All a developer must to do is provide evidence that the keys that they want to block have been illegally acquired (this evidence can be, for example, a report from a financial institution)," G2A explained. "Our cooperation is not limited to just the immediate deletion or blocking of keys – we will without hesitation, and, of course without charge, provide all information about fraudulent sellers to appropriate law enforcement agencies."
Should a developer want to they can sign up to G2A direct, which would give them access to databases of keys at no cost.
According to the key reseller, the negative reputation they have is all based on misunderstanding.
"We do everything in our power to uphold the best possible relationships with developers and ensure the highest standards in the fight against dishonest sellers," G2A said in its statement. "At the same time, we respect our critics and believe that they have the good of the industry at heart.

"Unfortunately, sometimes they do not understand how G2A.com works and as such this misunderstanding causes them to mislead the public about our company. The best proof of this are the four ultimatums formulated in part by John Bain, which, it turns out that were completely unnecessary as all of the issues raised have long been a part of the G2A.com marketplace."
Their tone shifted somewhat in their conclusion:
"Most of the allegations levied against us are based on both a lack of knowledge, and a lack of desire to learn the other side of the story. The best example of this is quoting false and defamatory statements while ignoring the facts. This is why we constantly emphasize that we are open to meetings and discussions with anyone who has doubts about how our marketplace works."
This then, is G2A's side of the story.
Last Updated: April 11, 2017