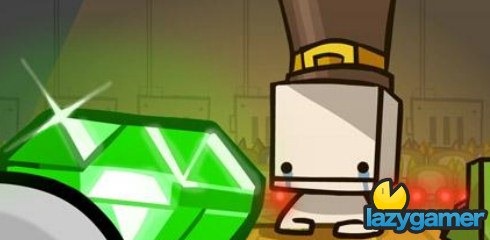 Behemoth have been at the PAX convention this week showing off their upcoming title, Game 3 and Joystiq has put up a quick preview of said title.
Apparently the game is as complicated and insane as the trailers made it out to be but, thankfully, it is also highly additive and entertaining.
The single game mode that the intrepid reporter played has been nicknamed Gold Whale/Flying Bank Showdown and the idea behind the mode is that you and a partner need to run around and collect gold bricks which are falling off a flying whale. Once you have the bricks you need to deposit them into the flying bank.
Easy enough then, except that you are up against 2 other players who are trying to do the same while killing you and stealing your gold.
The humour is apparently true behemoth humour and the gameplay is described as frantic platforming. Similar in playability to Super Mario Bros 3 which is pretty high praise.
You can read the entire preview through the link below and Game 3 (title still to be confirmed) should be arriving on the XBLA sometime before Christmas this year although no release date has yet been announced.
Source: Joystiq
Last Updated: September 9, 2009