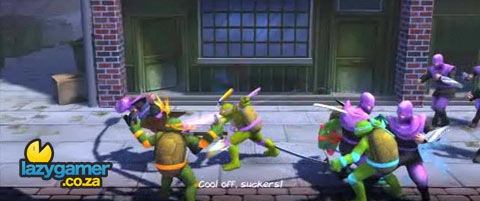 The overhauled version of Teenage Mutant Ninja Turtles: Turtles In Time Re-Shelled is coming to XBLA and PSN this August and from the video that I have posted up today, you will see that is looks like a really great reason for us to all do some time travelling as well.
The 3D graphics update is looking marvelous and smooth and coupled together with some 4-player nostalgia, it should be a ton of fun.
The game is set to hit our machines in August with a price of 1200 MS points or what should be around R150 on PSN.
Check out the 4-player co-op gameplay video after the jump.
Last Updated: July 16, 2009