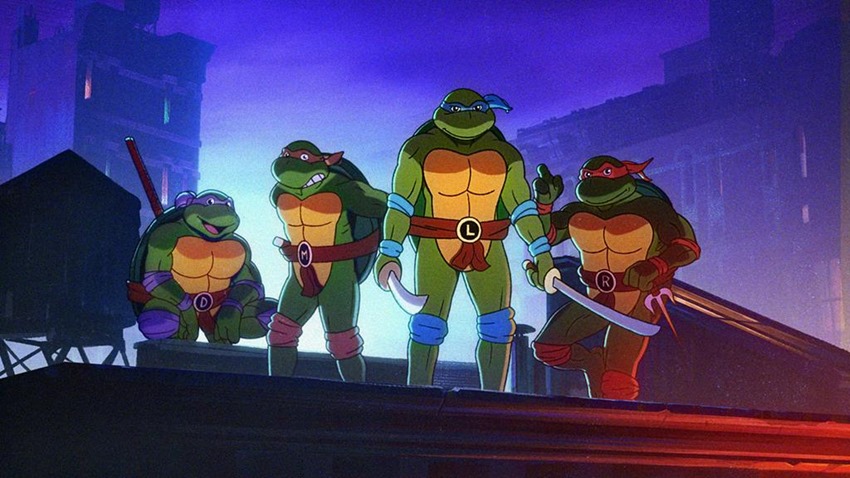 You're eating the greasiest of pizza, sipping on some watered-down coke, and you're looking to spend a few bucks on something to keep the boredom away while you're at the mall. That's when you spot an arcade cabinet decked out in the colours of TV's favourite half-shell heroes, bodacious shinobi who are ready to save New York City from the sheer madness of podiatrist-influenced ninja clans and all kinds of mutants born from the strangest of ooze.
Teenage Mutant Ninja Turtles: Turtles in Time was the game to pump some coins into back in the day, and thirty years later it's getting a spiritual successor called TMNT: Shredder's Revenge. Once again taking the form of a side-scrolling beat 'em up, this colourful action game is being developed by Tribute Games and published by Dotemu.
It looks like it was pulled straight from the 1991 arcades. All the chunky pixel art is there, every character looks like it hopped out of the 1987 cartoon series, and there's room for four players to throw down against the Foot Clan using combos and special moves. It also looks a heck of a lot better than the last TMNT beat 'em up, 2016's TMNT: Mutants in Manhattan from Platinum Games that turned out to be a boring dud from the Bayonetta developer.
This incarnation seems to be in far better hands though, as Tribute Games has previously worked on titles such as Panzer Paladin, Flinthook, and Mercenary Kings. Dotemu has also leaned heavily into retro games lately, publishing the likes of Streets of Rage 4 and Wonder Boy: The Dragon's Trap. TMNT: Shredder's Revenge will be out on both PC and consoles later this year. Throw in some TMNT: Last Ronin DLC and I'm game.
Last Updated: March 11, 2021