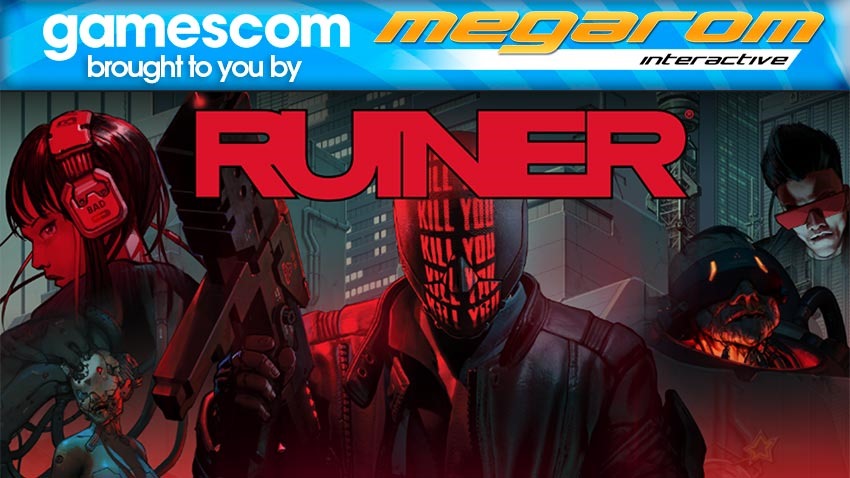 IT IS THE FUTURE. The year is 2091 and mankind faces its darkest hour. The Kardashians are somehow still on TV, Mayweather vs MacGregor 17 consisted of the two former champions playing a few rounds of Injustice 23: Superman Is Still A Dick and James Cameron still hasn't delivered a sequel to Avatar. Could things get any worse?
If you're a nameless henchman who happens to stumble into the path of a certain emoji-faced killer in RUINER, then yes. Things can and definitely will get much worse for you. I've been following RUINER since I first glimpsed it at the gloriously gory Devolver Digital press conference from E3, and as the official president of all things twin-stick shootery I've liked what I've seen so far.
Here's the latest trailer of RUINER in action, as well as a few new screens to tide you over until it releases next month:
If you're wondering just what the hell is going on, here's the synopsis for you copied and pasted below:
RUINER is a brutal action shooter set in the year 2091 in the cyber metropolis Rengkok. A wired psychopath lashes out against a corrupt system to retrieve his kidnapped brother under the guidance of a secretive hacker friend. Combine preternatural reflexes, augmented tools, and the arsenal of fallen foes to tear down and dismantle the corporate titans of virtuality dealers at HEAVEN.
Two sticks, plenty of ammo and a fat stack of enemies requiring the deftiest of thumbs. Or as publisher Devolver Digital's CFO Fork Parker put it in their press release:
After the success of the Hotline Miami series and the impending cash money windfall of RUINER and Absolver, Devolver Digital will only publish games with masks now.
I can get behind that blatant honesty. RUINER arrives on Septmeber 26 for PC, Xbox One and PS4.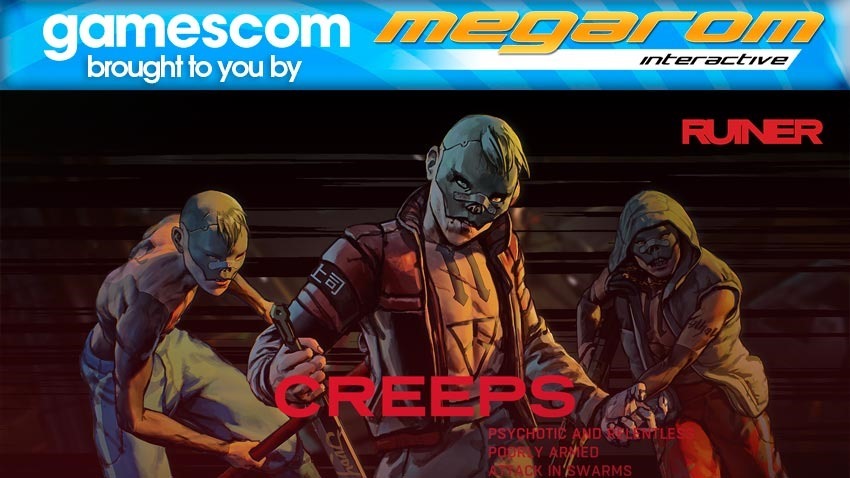 Need more Gamescom in your life?
Check out our Gamescom 2017 portal powered by Megarom Games
Last Updated: August 22, 2017