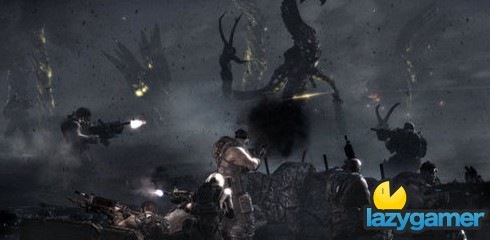 Epic Games executive producer, Rod Ferguson, has been chatting on an official audio cast about Gears of War 3 and has given us some insight into the story of Gears of War 3.
Basically the Coalition of Ordered Governments is no more, they tried to win the battle in Gears 1, the War in Gears 2 and now they are literally just fighting for survival.
The whole idea of the entire race becoming extinct actually makes me physically sad as I loved the emotion and beauty of the Gears titles and it's strange to see how much I care about them not becoming extinct.. and yes I realise it's just a game. It's not the point.
Apparently we are going to get more info at E3 and for that I am truly excited.
Source: NowGamer
Last Updated: June 3, 2010