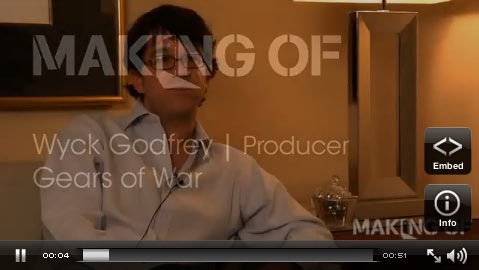 Wyck Godfrey, the producer of the upcoming Gears of War movie has taken a moment to talk a little about the film and what they want to do with it.
According to Godfrey, the game will take place just before emergence day and will focus on the survivors of the first 48 hours in a way which he referred to as similar to Cloverfield. That doesn't mean that the entire movie is going to be filmed on handhelds (except the roadie run, am I right?) but will more likely embrace the feelings of panic and urgency that people would feel and go through during a catastrophic event.
We got a movie clip of him talking, it's only 51 seconds long, so give it a watch after the jump.
Last Updated: December 8, 2009