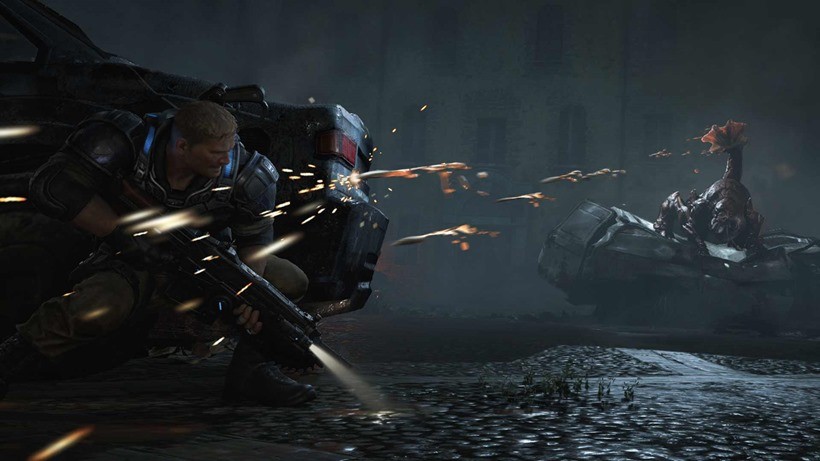 Gears of War hasn't headlined a holiday season for Microsoft yet on the Xbox One, but the sequel reveal at last year's E3 certainly made it seem like 2016 would belong to The Coalition and their first crack at a new Gears title. That's still very true, but it seems now that Gears of War 4 has managed to worm its way out of the holiday season window – to avoid the mayhem and possibly release even sooner.
Speaking during a livestream that took place over the weekend, Microsoft representatives referred to the exclusive as launching in "Fall 2016", which is a whole quarter earlier than the previously pencilled Holiday 2016 season. It also seems that many new details regarding the title will be available next month, as the market train kicks into gear via an OXM information blowout.
The new release window could easily put Gears of War 4 into the months of August or September, which have proved suitable for some top-tier AAA titles in recent years. Of course thousands of people will be able to play before then, with the multiplayer beta expected to kick off in the American summer of this year. Hopefully more information regarding that – as well as some of the big changes the Coalition is bringing to the table – will be revealed next month.
Because going solely by the gameplay shown off at E3 last year, it definitely looks like Gears is trying to rekindle some of the more horror-focused aspects of the first game, while providing a whole new tale and set of characters for new and returning fans to hook into. The earlier I get to play a slice of that, the happier I'll be too.
Last Updated: January 11, 2016