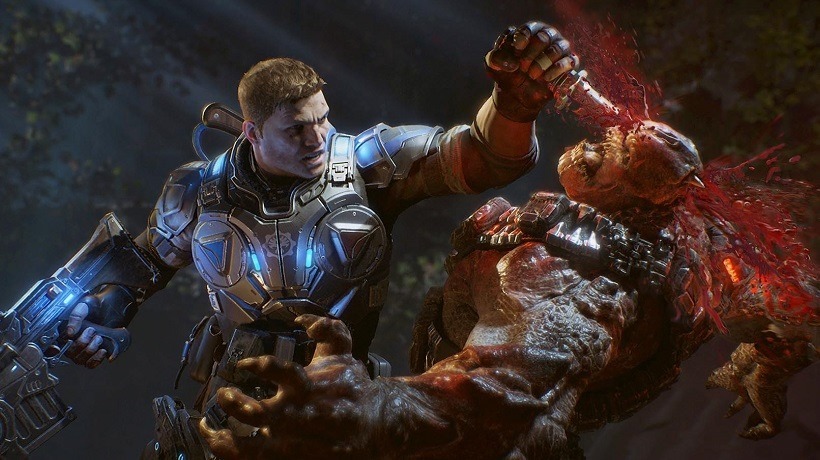 Microtransactions are an inescapable part of games now. Just this week it was revealed that Rockstar have earned a massive half a billion dollars off the things on GTA Online alone, standing as one of many compelling cases for developers to lock content behind cash-gated walls regardless of the asking price. Gears of War 4 is just the latest to join this trend, with Coalition studio director Rod Fergusson confirming as such yesterday.
Gears of War 4 might be taking it back to basics with their multiplayer, but player customisation will be anything but old-school. Instead of offering up a handful of options for players to choose from, Gears 4 will now instead allow players to purchase card crates – which escalate in price and rarity. Random cards will unlock cosmetic items, with Fergusson stressing that no microtransaction will impact gameplay.
"I feel like that paradigm of cards is really clear to understand for collectibles, like the ability to collect things. We had weapon skins and character skins, so that idea of collecting cards is just easily understood. It felt like it added some engagement in terms of its not the, 'Oh, I like Tiger Stripe. I bought Tiger Stripe. I'm done. I don't need to engage with that system anymore. There's no need for me to hang around.'"
Fergusson likened the system to Magic: The Gathering, saying that he feels players will engage more with a random system than one that has clear paths to upgrade options. In that way the system never gets stale, and keeps players wanting to purchase another pack.
"I like the idea of why you buy Magic: The Gathering booster pack. If I could just buy the one card I want then I'm out, then you lose it, right?"
And that's true, but it's also another way of locking cosmetic content behind a wall that even chops and changes what you get for throwing down more money. I have no doubt that it will be completely feasible to not buy a single crate and still get the best out of Gears 4. But it still feels wrong.
Gears of War 4 has its beta kicking off next week, and is due for launch later this year.
Last Updated: April 15, 2016