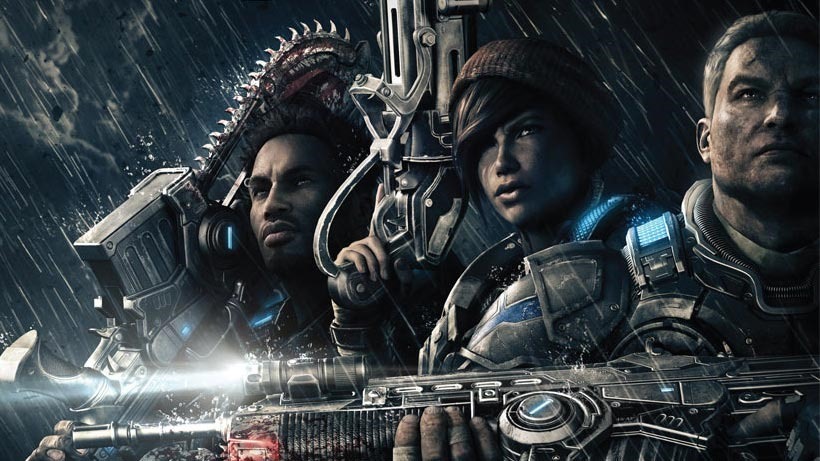 I've said it before, and I'll say it again: You haven't lived until you've run your friends through with a chainsaw mounted to an assault rifle. In most of the world, that sentence alone is reason enough to get you locked up in the worst prison possible, the one filled with people who drown puppies and trade Legendary Pokémon for run of the mill Bidoofs.
Fortunately, the Gears of War multiplayer has always been there to address that very specific itch. The first game in the series got the ball rolling, until it gathered enough momentum to smash through benchmarks with the absolutely sublime third edition. Great stuff, even greater fun. But current Gears of War 4 producer Rod Fergusson isn't happy, saying that the Coalition has been pushing the online aspect hard as they've always felt that it has been "under-served" in the previous titles.
"As you look across 1, 2, and 3, the multiplayer has been under-served," Fergusson explained to Entertainment Weekly.

The reality of these types of games were the campaign is where you have to put most of your muscle to get it done, and you look back at Gears 1 and it was probably a 90-10 split between campaign and multiplayer. It got better over time.
So what's the difference? That development for both single and multiplayer content began life at the same time, with two different internal teams working hard. "So we've had this sort of emphasis and focus on all aspects of the product from the beginning," Fergusson said.
What that means is that multiplayer has been greater served by our design team and our resources to make sure we're doing the right things.
According to Fergusson, Gears of War 4 multiplayer will "feel like Gears and play like Gears" of games past, but it'll also be filled with "more nuance and sophistication into some of the things that are there." Fergusson wasn't specific on what exactly will be different, but he did mention new maps, modes, weapons and "all the usual fun stuff."
If it ain't broke, don't fix it. Just add more lancer rifles. VREEEEEMMMM. Gears of War 4 has a release date at long last, as it'll be re-introducing Friday night splatterings from October 11. But before then, it'll be fine-tuning those chainsaw teeth later this month in a closed beta.
Last Updated: April 7, 2016