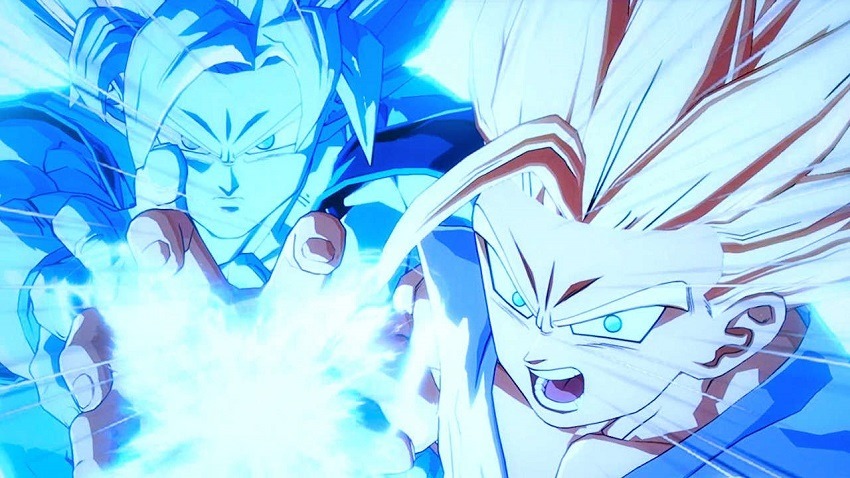 Dragon Ball FighterZ is gorgeous, fast and the best looking rendition of the anime series in videogame form yet. And all of that is mostly from the game's competitive 2v2 fights, which give you a bursting roster of famous characters to choose from and fully destructive stages to tear apart. You might have forgotten then that the game actually also as an entirely original story mode, featuring an all new threat in Android 16 for the rest of the Dragon Ball universe to deal with. Normally, an army of Gokus is a good thing, but not when their mindless versions of their noble self.
Android 16 and the brand new character, Android 21, seems to be behind the entire plot, which involve cloning a bunch of the Z Fighters and turning them against their inspirations. There's not much else that the brief story trailer from Tokyo Game Show reveals, but it does maintain the high bar of visual quality the game has boasted since reveal. It looks straight out of the anime, which can only mean good things if you're a super fan of the series already.
The game itself is also looking great, with Arc System Works doing a great job so far of translating the ultra fast and explosive fighting into a manageable but deep combat system. The game's closed beta wrapped up this weekend which allowed them to further tune the systems according to some player feedback. And so far feedback is good, with most lucky beta players enjoying the core gameplay as many have at expos over the past few months.
Dragon Ball FighterZ is due out in January 2018 for Xbox One, PC and PS4.
Last Updated: September 21, 2017