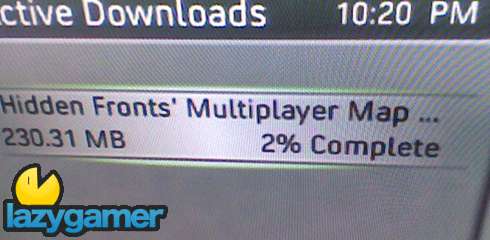 As all of the local Xbox 360 guys well know we don't have official Live coverage in South Africa. Generally this is not an issue as we can buy our subscriptions from Gamer Points Now easily enough and the rest is pretty much history.
However it does become a hassle when trying to download certain items, especially when the German government has censored it. Since we are not an official country as soon as the German government censors something it becomes impossible to download it for us as well. The most famous item being the Gears of War map pack that half the country has and the other half can no longer download it.
However this is now a thing of the past, Spl0it who often frequents the local Xbox 360 forum has figured out how to get around it. It has been tested and the proof is in the pudding, Spl0it is now the proud owner of the Gears of War map packs as well as a copy of Doom and Mortal Kombat which was also banned.
He has kindly put together a document explaining how to do this and it really is pretty straight forward… If you have any questions or requests for more details let me know and I will get hold of him.
Spl0it you sir are a legend…
You can download the document from here… Xploit by Spl0it
Last Updated: April 18, 2008