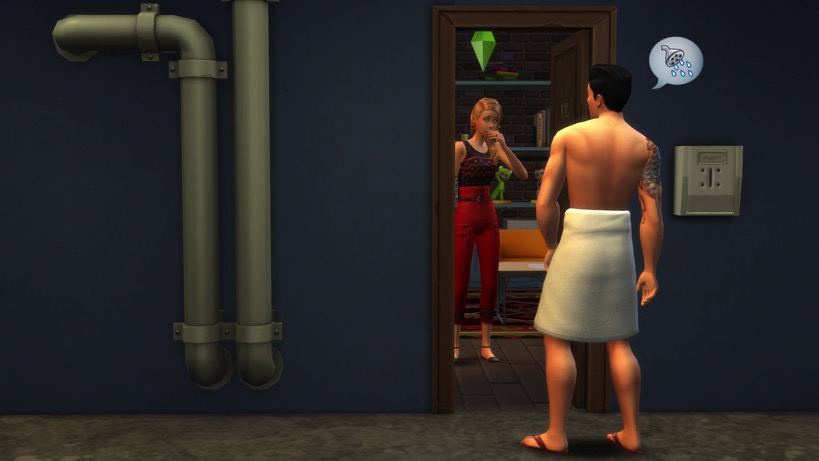 I like the idea of The Sims, but I haven't really played it since the first one. I just haven't enjoyed simulating life in that world. The idea of having a pool party or inviting everyone over to my house, or just walking around quiet suburban streets trying to make friends? Nah, not my vibe. But this new expansion sounds seriously cool, and adds a ton of interesting new gameplay.
City Living was announced with this cool trailer showing off what it means to get out of the suburbs:
I really like the idea of street life, but I know many people are more worried about building their home. I mean, you can't just go knocking down walls in the city to build your glorious expansion as you get the latest promotion. Well, city life actually deals with that with new apartments that actually have traits – yup, just like your Sims they have traits and quirks. So your apartment might be located near good schools, or filled with party people, or just a filthy, gross place to rest while you work your way up as a social media influencer.

It seems there are new jobs on offer, too. You can go for a political career, become a critic or even use social media as a job. Who would have thought? I'm curious to hear more about the careers, as well as what kind of activities are possible around town, but the idea of an apartment with quirks and unique traits sounds pretty cool. I'm just excited to bang on a neighbor's door to tell them to keep it down while I wait for the hot guy in a towel to ask to come and use m shower. That's totally what urban life is all about, right?
The expansion is launching on 1 November on PC and Mac. Until then, here are some sexy screenshots for you to feast your eyes on.
Last Updated: September 23, 2016