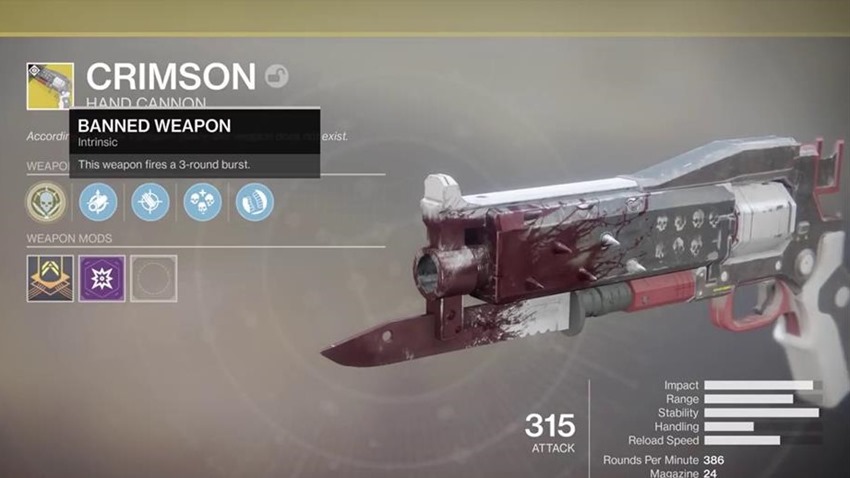 If ever there was a weapon which summed up the numerous visual and audio tricks that help you feel like a badass in Destiny 2, it has to be the hand cannon. With a calibre that would make the magnum in Dirty Harry's pants stand up, hand cannons are meant to be the deliverers of the final say in any argument, trading hefty magazines of ammo for jackhammer shots which can deal a ludicrous amount of damage when aimed just right.
In Destiny 2: Curse of Osiris, they're more useful than ever before against the Vex and their massive glowing weak points that are just dying for a bullet injection. You'll find plenty of solid hand cannons to use, but they're somewhat lacking in the Exotic category. Curse of Osiris changes all of that with Crimson, a stupidly powerful hand cannon that finds its mark and then some.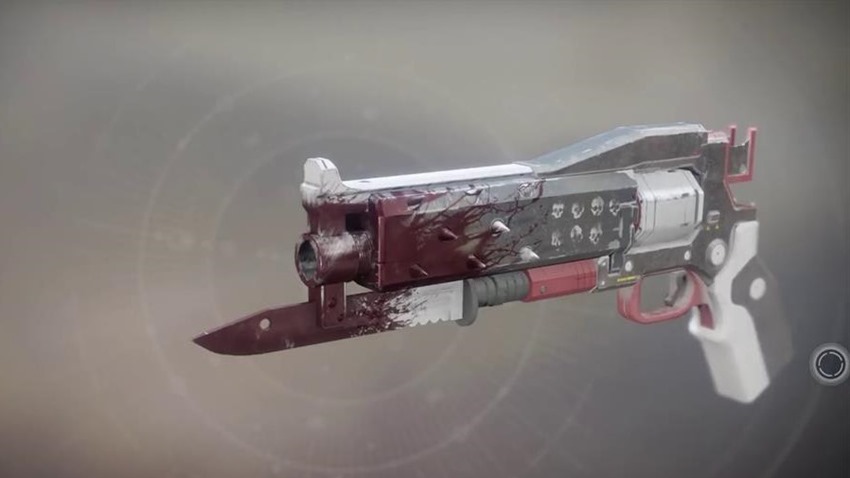 Wondering what makes it so special? Well first off, it has a 24-round magazine, fires a three-burst shot and utterly demolishes anything in front of you. Even better, Crimson can heal you up with every kill and precision shots will earn you an increased supply of ammo. It is short-range devastation at its very finest. So how do you get the Crimson hand cannon?
With luck, plain and simple.
Crimson is currently only available as a random drop in an Exotic engram. Better start praying to RNGesus that the odds be ever in your favour. While earning that weapon may come down to good fortune, don't forget about Xur. His stock of weapons may also be random every weekend, but as of the December 12 update he'll also offer Fated Engrams that will decrypt into Exotics that you don't yet own.
Hopefully getting your hands on a Crimson is something that'll happen sooner than later as this hand cannon already looks like it'll earn a place amongst legendary guns such as Thorn and The Last Word.
Last Updated: December 6, 2017