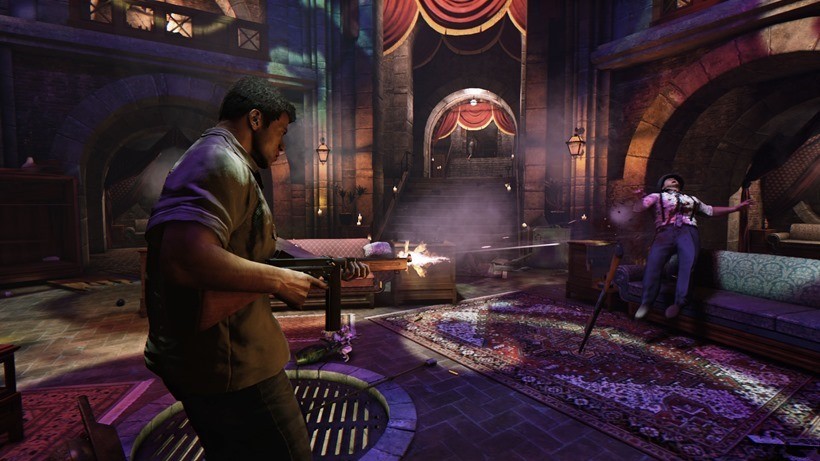 Mafia 3 nearly stole the show at Gamescom all the way back in August, with a surprise reveal followed up by an even more remarkable does of gameplay that was shown to journalists behind closed doors. I was there, and the roughly 20 minute demo blew me away – with developers Hangar 13 showing off some painstakingly detailed world building with intriguing narrative themes and brutal gunplay.
It's been months, but finally 2K and Hangar 13 are ready to share that slice of gameplay with the world, albeit in a little more edited form. Joined by IGN, Game Director Haden Blackman walks us through some of the missions and enemies you'll be up against in Mafia 3 as a mixed race American named Lincoln Clay – a returning Vietnam veteran who falls into the Black Mob shortly before they're nearly all whipped out by their rivals, the Italian Mob. All set in New Orleans during the politically tense year of 1968.
My thoughts on the game haven't changed much since then, and I still particularly like how Hangar 13 is tackling some truly sensitive topics that still permeate into culture today. Even though Mafia 3 is telling a traditionally Mafia tale, Blackman and his team also hope that the narrative and its characters will help address some deeper lying issues with racism today.
"We're not trying to get up on a soapbox or cure racism here. But if we can get people to think about it I think we would've done our jobs."
It's a game that's thick with atmospheric tension, but one I still think is a bit undercut by the brutality of Lincoln's actions. Sure, he's a man out for blood after having his mob family taken away from him, but some of the finishers and executions in Mafia 3 are just grizzly. It might make more sense when we're made more aware of how brutal the Italian mob was on Lincoln, but right now it just seems excessive. And not in a good way.
Either way, Mafia 3 is still looking as good as I remember it from August, and I'm no less excited for it now than I was then. And I'm glad everyone else is getting to see it too now.
Last Updated: December 18, 2015