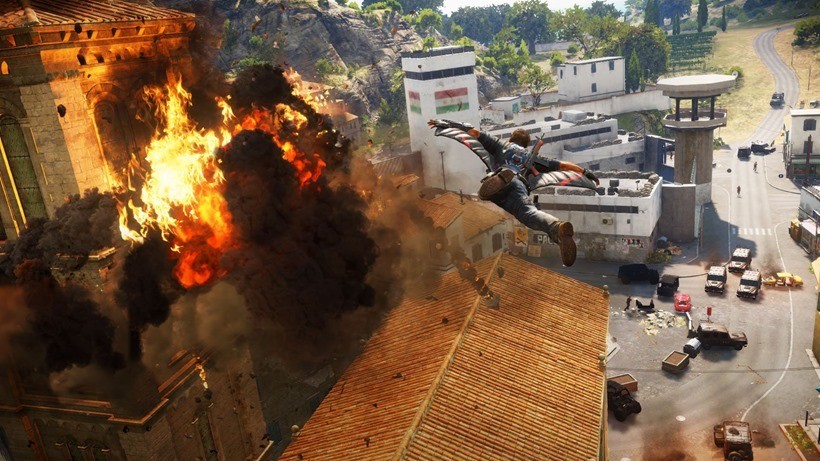 Just Cause 3 is mere days away, and so far most of what we've seen of the explosive Avalanche Studios sequel has been ripped straight from PC. It's a way to ensure that the game always looks its best, but its given us no idea just how well (or horribly) it runs on console. That's changed before release thankfully, with a rather long look at the game running on PS4.
Square Enix already showed off he first hour of the game earlier this week, but PlayStation Access managed to get around the same amount of time on PS4 to show to the world. It's running at 1080p and 30FPS, and for the most part things look incredibly smooth. Whether Rico is wingsuiting through an explosion or creating said explosion with a volley of rockets, the PS4 seems to deal with everything just fine. Take a look.
Of course there are many other ways to analyse a game's performance, and I'm sure the experts in this field will have their hands dirty with the game when it launches next Tuesday. Open-world games of this manner are often hard to get locked at 30FPS (or any framerate for that matter), and Just Cause makes it even more difficult with all the errant destruction you're able to cause. That're a lot of calculations happening at a time to make sure the bridge you just blew up actually falls and breaks properly, but it's all worth it.
It's happened before with Arkham Knight earlier this year (the console versions were stellar), so here's to hoping that Just Cause 3 is a stable, enjoyable romp throughout. It's out on Tuesday.
Last Updated: November 27, 2015