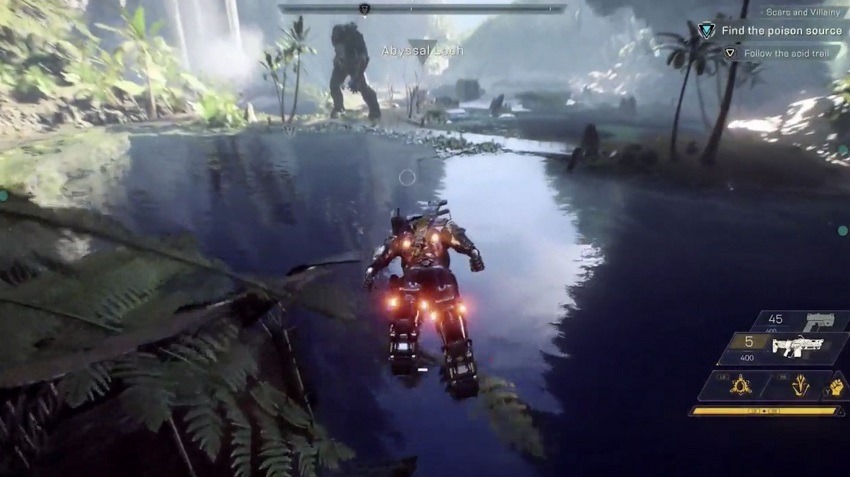 Anthem had a less than captivating showing during EA's Press Briefing at E3 this year, with a bunch of cut up and poorly paced content not really showing off the game in the best light. A running theme at the show was just how different the actual hands-on demo was. Although we never got the chance to play it, corridors were filled with chatter amongst those who had, giving off the distinct impression that BioWare had really nailed the feeling of transitioning between air and ground combat. Although there's still a few months between now and getting your hands on it properly, this new 20-minute demo of Anthem shows off exactly what everyone was talking about.
The commentated gameplay walkthrough shows off the 20-minute demo that was present at EA Play, giving you a glimpse into one of the many co-operative missions that you'll be able to undertake with an assortment of different class mechs. I'm always a fan of Glass Canon types, but I'm an even bigger fan of the system BioWare has put in place to avoid massive level gaps between players who might not be as dedicated as their peers. Anthem shifts accordingly in these situations, never locking players out of activities based on their level alone. So don't stress if you have to take that one night off and lose some levels to your friends.
Gameplay looks slick enough, and I'm really liking the seamless transitions between the jet-pack powered flight and ground combat. Although it still looks a little slow, the freedom of movement is unlike anything in Destiny for example. It also allows Anthem's enemies to adapt accordingly. When players are giving a range of movement that seems infinite, it only serves the game to have enemies that utilize and exploit this in the same way. That should make for more interesting firefights if executed correctly.
There's a lot about Anthem that is still murky though. BioWare still has to properly detail how story is going to be integrated into their shared world, especially since the studio seems to think that the two exist apart from one another. I'd also like to see what other locales are on offer, with the dark and dreary jungle setting already wearing my interest thin. But there's enough here to keep me peering in from time to time, and I'd go so far as to say that Anthem looks a lot more enticing now than it did a few weeks ago. It's out on February 22, along with so many other games.
Last Updated: July 6, 2018