As eSports continues to grow, there are a number of eSports companies who are starting to stand out above the rest. Some are new, some are old, but they share the same goal of bringing eSports to the same level as our international counterparts. Let's take a look at who's who in the eSports zoo.
Clan Connection
Clan Connection focuses primarily on Call of Duty console tournaments and broadcasting. Housing some of South Africa's best console commentators, Clan Connection has partnered with major brands such as Astro in the past to bring major tournaments and prize pools to South Africa. Clan Connection are one of the newest eSports organizations in South Africa, and their focus on console is needed as the industry's forgotten platform is growing in the shadows where it will soon be on the same scale as it is overseas. Console eSports are massive, something Clan Connection realized and is now the go-to company for all things Call of Duty console.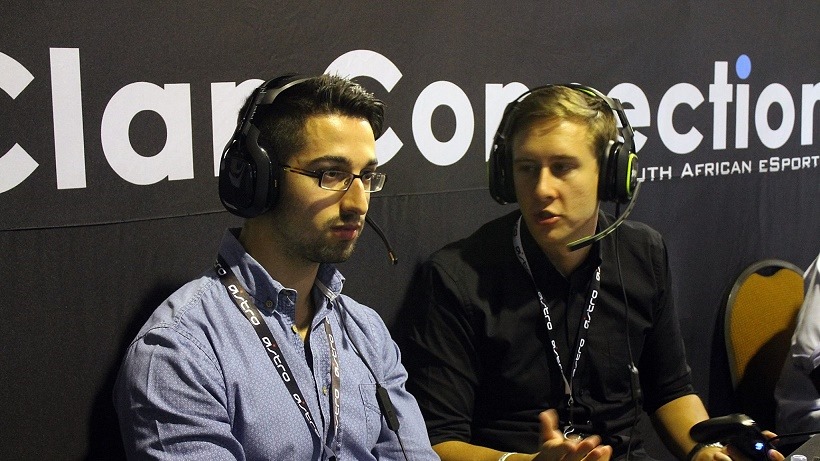 The Digital Gaming League
The former AGASA, Do Gaming League, and  now Digital Gaming League, has been around for roughly eight years. The DGL have held a somewhat monopoly on South African eSports over the years having their annual Championships which acted as the culmination of a two-part league throughout the year. The DGL have been met with criticism over the years (including my own), but they've been partaking in a growing process which is not easy when tied to a brand like Telkom.
This year the DGL announced their new Masters League, a league which took the top eight Multigaming Organizations in South Africa and placed them in a competition with over R1 million up for grabs. The primary focus is CS:GO and Dota 2, but it has been said that the DGL will expand into other titles, and include more teams as the industry grows. Their primary league is still ongoing. Once registrations open, anyone can enter and there are a number of titles within which players can compete. The league will once again end with a Championships, as it always has.

The DGL also run an eSports and gaming news website focused heavily on South African eSports and new filtering from their league.
MWEB GameZone
GameZone have always existed as a hub for local gamers in Cape Town. Their fantastic M-Cave has hosted many a LAN, competition, showmatch, and event over the past few years. They also have one of the biggest running Call of Duty tournaments known as the MWEB GameZone Master Series. They've since moved into CS:GO with the championship growing in size and prize pool every year, always ending at the MWEB HQ in Cape Town for a live event in the auditorium. In 2014, MWEB GameZone hosted the MSI BEAT IT Dota 2 qualifiers which sent Bravado Gaming to Taiwan to compete against some of the world's best Dota 2 teams.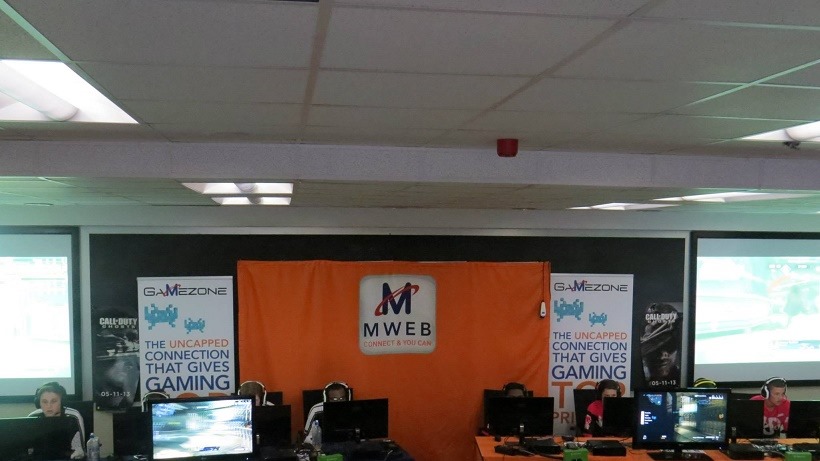 Nav TV
Nav TV was founded with the goal of developing eSports broadcasting in South Africa. Investing in the best equipment, and training up local shoutcasters, it's clear that Nav could soon be dubbed the "SuperSport of eSports." Over the past two years Nav have grown in size and interest as the continue to offer broadcasters for almost every single league in South Africa. They've also done their fair share of tournament hosting around Gauteng, most notably the recent Mall Gaming Experience which saw South Africa's top Dota 2 teams compete for R150 000. Their interest in South African eSports is innovative, and the dedication of the controlling members is something all eSports entrepreneurs can look up to. They're slowly, and surely, taking over the broadcasting in all local South African eSports, and considering the pace at which eSports media is growing, they're on the right path.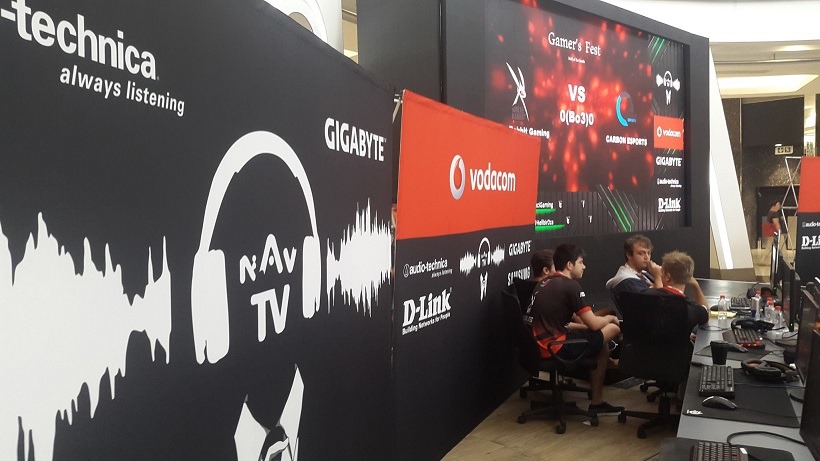 Nav TV also run a website which includes a weekly podcasts, written pieces and up to date information on upcoming Nav TV events.
Online Arena (Orena)
Orena began in 2013 with the ambition of creating a battleground for teams wishing to compete in various titles across the industry. A slow start funded by two people saw Orena rise over the past few years, dedication which earned them an investment from the founders of Food Lovers Market in early 2016. Orena has focused primarily on smaller tournaments and cups in their three years, not wanting to saturate the community between various leagues. In the past Orena has hosted LAN tournaments, most notably last year at the inaugural Electronics and Gaming Expo, as well as the ESWC South African Qualifiers which sent Bravado Gaming to compete in Canada.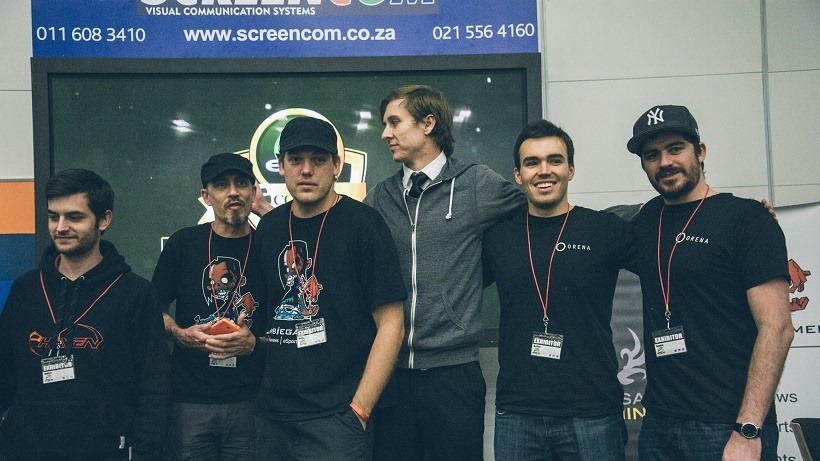 This year Orena secured the ESWC qualifier once again, with the final LAN tournament being played at the end of the month, with a focus on LAN tournaments being a major factor at Orena. Orena have also moved into the media side of eSports offering podcasts, written pieces, and live broadcasting of their tournaments.
Zombiegamer
Zombiegamer is the unsung hero of console gaming in South Africa. Their focus is primarily on competitive console titles such as FIFA, Call of Duty, Halo, and Gears of War. Zombie has also placed emphasis on development at a school level, taking his console gaming on the road as they bring competitive gaming to the masses. Their close relationship with Clan Connection and MWEB GameZone has bolstered their presence in the console world, something which many people perhaps don't know about them.
Hosting some of the biggest South African Call of Duty competitions is only one small part of the Zombiegamer team. They also run a popular magazine focusing on gaming, eSports and gaming culture, a go-to source for plenty local South African news.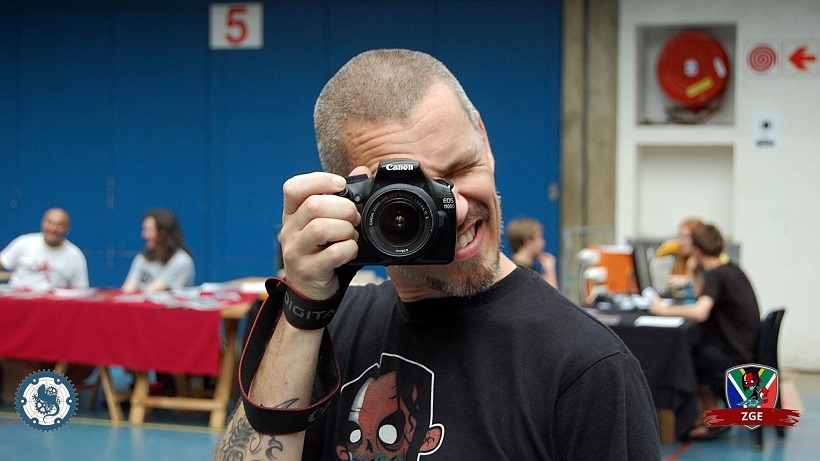 These are the companies to look up to when considering the rapid growth of eSports, and their tireless effort to grow the scene deserves the accolades. Many of them go unpaid (for now) while they continue to work in one of the largest industries in the world.
Like esports?
Check out esports central
Last Updated: July 12, 2016