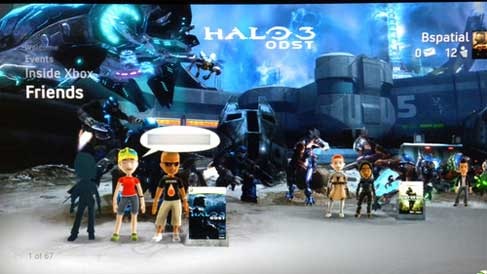 Much to my surprise, the "Get Ready to Drop" premium theme had little to do with the daily bowel movements necessitated by a protein-rich diet. It is in fact a free Halo: ODST premium theme. Free as long as you're a paying Gold subscriber, that is. The official description reads :
ODSTs aren't the only ones getting their hands on upgraded gear to prepare for the upcoming Firefight. Available only for a limited time and free of charge for Xbox LIVE Gold Subscribers, this expertly crafted Halo 3: ODST Premium Theme will get your Xbox 360 ready for a combat drop into the city of New Mombasa.
Excited? Need moar haloes? Click here!
Last Updated: September 23, 2009