That's right. Following this week's theme of rather odd eSports tournaments, today we got the news that 2016 will be the first WRC Championship, but online. The announcement was made earlier this year when WRC 5 was released. Gamers knew there would be a championship up for grabs, but now we have the full details for the 2016 circuit.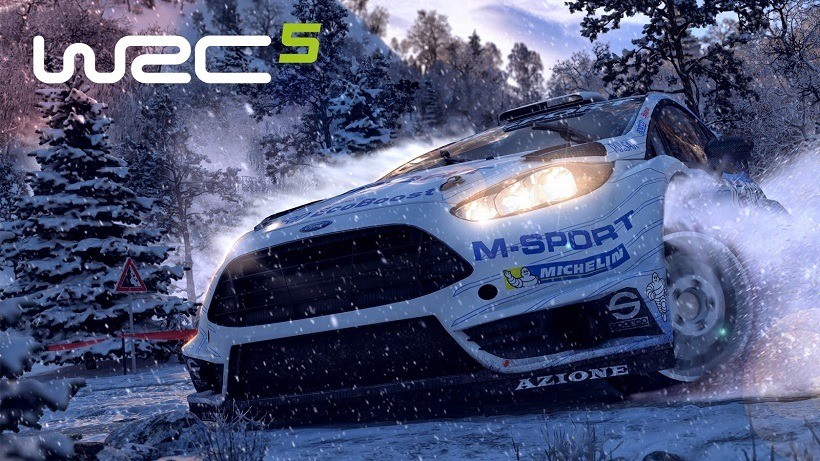 I've never been a fan of competitive racing games, or seen their value in eSports, but what WRC are doing actually sounds like a great idea. The WRC Online Championship will run alongside the Official FIA World Rally Championship circuit. The WRC kicks off at Rallye Monte Carlo on January 21st and ending in October at Wales Rally GB where the champion is crowned.
As for the eSports tournament, there will be two separate legs. Each leg will have three separate categories for PC, Xbox One and PlayStation 4. Each separate leg will have five qualifying rounds for each category, followed by a semi-final. The top three from each final, in each category, will be invited to the final showdown at Wales Rally GB.
According to The Checkered Flag,
"The qualifiers and semi-finals will be contested on special stages new to WRC 5 from the rally concerned, which are accessed via download. Once downloaded, practice is unrestricted ahead of the rally weekend.

Each eSports rally weekend will comprise four days of action-packed competition from Thursday to Sunday. Players will have one opportunity each day to record their best time and claim a semi-final place."
The concept is great, tying in the WRC Game to the actual rally, and it's a concept I could get used to. If you haven't watched WRC before, I recommend you do. It encompasses everything you'd love about racing and now as a gamer there's a just a bit more to enjoy. Oliver Ciesla, WRC Promoter and Managing Director, shared his thoughts on including eSports in next year's Rally circuit
"We're committed to making WRC available to fans whenever, wherever and however they want. The success of the WRC 5 game will be furthered by the anticipation and excitement of each round of the eSports WRC Championship.

"Gamers will feel the same adrenalin and pressure experienced by their counterparts on the WRC's special stages, fighting for tenths of a second in challenging conditions and a pressure-cooker atmosphere with a world title at stake."
More information will be released closer to the time, but for now we can only hope that there's a much closer integration between the two championships, perhaps broadcasting the eSport on the same channel as the rally.
Like esports?
Check out esports central
Last Updated: December 17, 2015