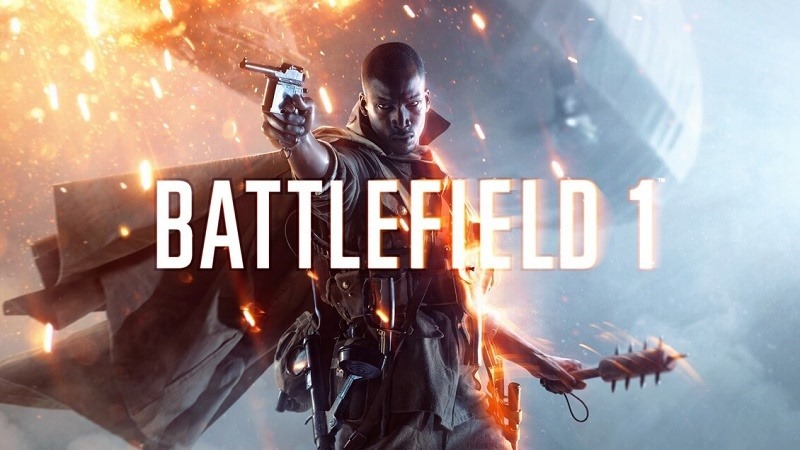 I've not touched Battlefield 1 for a while, not since I reviewed it as a matter of fact. I blame Alessandro, who has since stolen my copy (that bastard) so that he can be an Italian Ironman in that one campaign mission, and so that he can partake in some online shenanigans too.
Ok fine, the truth is that I only let the game go so that I could give some love to my backlog. It's been growing wildly as of late, and it was in dire need of some proper trimming. I couldn't exactly do that with the excellent World War 1 shooter in my possession, could I?
I'm going to need Battlefield 1 back though I reckon, and soon, because not only are we getting South African servers come 2017, but also, a spot of free DLC in the form of Giant's Shadow. The latter is coming a lot sooner. (via PC Gamer).
Battle of the Selle, 1918. British forces have broken through the Hindenburg line and are heading towards a strategic railway center. The outcome is uncertain. An armored train can still turn the tide.
Giant's Shadow will be available to Battlefield 1 premium owners next week, on the 13th of December. Everybody else, don't worry, the wait isn't too long – we're getting the DLC just one week later, on the 20th, and for free.
From what I can tell, it looks like the new map is the same area we play through in the final part of the Through Mud and Blood campaign. The difference of course, is that it now has the carcass of a giant blimp lying across it.
Oh, and did you catch the end of the trailer? It features a crossbow that shoots grenades!
With Giant's Shadow comes the Grenade Crossbow, a powerful addition to the Support class's arsenal. Based on one of many unique contraptions from the Great War, this gadget can silently fire two grenades of either the Fragmentation or High Explosive variety.
I don't know how authentic that weapon is to that particular time period (or anywhere for that matter), but hot damn, is it cool or what? I can't wait to rage every five seconds because I've been sniped from across the map with a grenade!
Last Updated: December 9, 2016