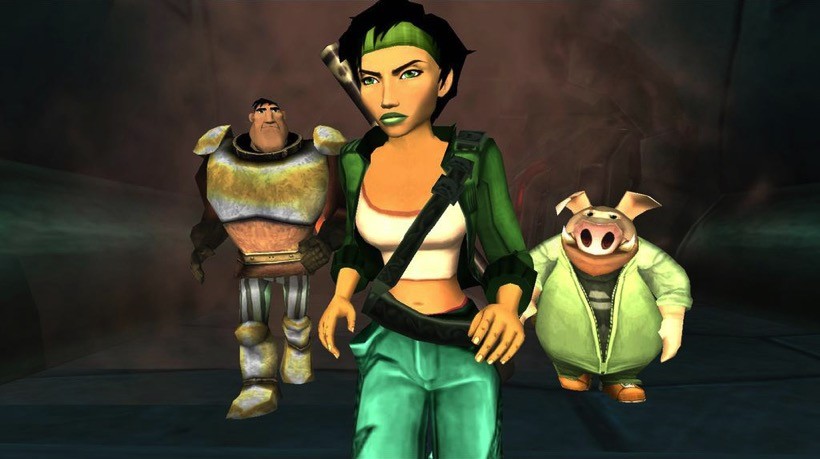 PlayStation Plus is a weird beast. It's necessary to in order to play with others online, so if you're planning to jump into Destiny, Helldivers or Call of Duty, you probably already have it. As an added bonus, you get some free games each month, some of which are quite rad. This month has some absolutely excellent games, but not on my platform of choice.
That's right, here're the games that you can get for R0 in November with your PS+ subscription:
The Walking Dead Season 2 (PS4)
Magicka 2 (PS4)
Dragon Fin Soup (PS4, PS Vita, PS3)
Mass Effect 2 (PS3)
Beyond Good and Evil (PS3)
inviZimals (PS Vita)
The Walking Dead has won a ton of awards, and if you haven't already played it, I'd highly recommend it. I loved the first season, and enjoyed what I managed to play of the second season, but my PC decided that all saves of season 2 were corrupted, even after deleting and reinstalling. Maybe now I'll finally get to find out what happens next.
Dragon Fin Soup sounds interesting enough with this explanation:
Dragon Fin Soup is a tactical-action RPG with roguelike elements set in a twisted tongue-in-cheek fairytale world. Inspired by those ingredients, the game features a 2D top-down camera and fluid turn-based movement that allows you to set the pace.

Dragon Fin Soup seamlessly blends genres to create a fresh experience: half story-driven tactical RPG and half high-stakes roguelike, with a pinch of crass humor and a heaping helping of murder & madness set in a procedurally generated fantasy world.
I will definitely redeem the game, although it might just end up sitting in my backlog for a while until it grabs me enough to make me need to play it.
By far, the biggest draws for PS+ this month are Mass Effect 2 and Beyond Good and Evil. Unfortunately, both titles are only available on old generation consoles. However, if you still haven't played them, you really must. Yes, dust off that PS3 and enjoy the glory of both titles so that you can share in my excitement for Mass Effect: Andromeda and share in my never ending frustration that Beyond Good and Evil 2 will probably never come.
Last Updated: November 2, 2015