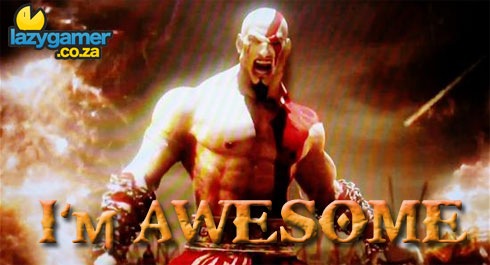 There's a glitch in Sony Santa Monica's excellent God of War III that allows everyone's favourite killer of gods, Kratos, to have a maxed-out arsenal of weapons when starting a new game. This makes it significantly easier to get all the game's trophies while doing hardly any of the work – decreasing the value of the trophies of people who've acquired them legitimately.
Thankfully the glitch does require the player to have completed the game at least once, and have the Challenges of Olympus mode in the bag. should you wish to ruin your game by unlocking every weapon at its maximum from the start of your second playthrough, hit the jump. Titan Shmitan!
1. Unlock Combat Arena by beating the story once and then clearing the Challenges of Olympus mode.
2. In the Combat Arena option screen, set Kratos' Health to "Level 1" and difficulty to "Titan." Set up the Enemies option with creatures that can kill you quickly and start the battle.
3. In the Combat Arena, die five times in a row and the game will prompt you to switch to Easy mode. Select "No" to exit to the main menu.
4. You should hear two different music tracks playing over each other. Furthermore, the Maxed Out! trophy will be unlocked if you didn't already have it. From the main menu, select "New Game" and the difficulty of your choice to activate the glitch.
Source : Gamesradar
Last Updated: March 29, 2010