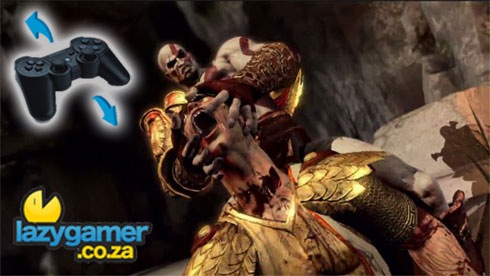 Stig Asmussen has a weird, mysterious name. He's also the director of God of War III, which makes him mysterious and cool. In an interview with Gamepro he's detailed a few things that may or may not make it in to next year's highly anticipated PS3 exclusive.
For starters, challenge rooms will be back – and they may also be served up as delicious DLC.
"So, maybe you'll see the game ship with a certain amount of challenges on it, then later on, we might put a download pack out with new challenges. It's a good way to keep the series going," Stig told Gamepro.
Asmussen also flirted with the possibility of including some sort of Sixaxis support; while the game doesn't have any use for Sony waggle right now, that may change. 
"We're not currently using it, but that doesn't mean we won't get something in there by the time it ships. I can see a lot of different uses for it.
We're trying to get everything done with God of War 3 first. But that's something that I would like to use if it feels really good. There's no reason why we can't include pulling off quick yanking motions. Not anything like getting on a balance beam or something like that. [Laughs.]

Also, I don't want to do precision control. It doesn't really suit the game or the kind of things you would expect Kratos to do. For example, when you're ripping off Helios's head, maybe you can shake his head violently with the Sixaxis… if you choose to do that."
I could see it working quite well for some of the game's infamous QT events. If they do choose to include it, I just hope it doesn't feel unnecessarily tacked-one, like so many other uses of the tech.
Read more, over at Gamepro
Last Updated: October 21, 2009