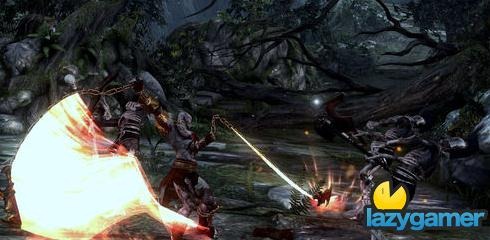 It's not often that an overhyped game live up to it's expectations and it's even less likely that said game is better than expected. But it looks like God of War III may be one of those special games.
Nick Chester from Destructoid has been given a hands on demonstration of the Titans in God of War 3 in New York and his posting on his experience is something to behold.
In a nutshell, Kratos is wiping the floor with the standard GoW enemies in a forest until a mini boss arrives in the form of flowing water and crustacean limbs, then during this battle the camera pans out in real time and you find yourself fighting for survival on Gaia's (Big rock lady) arm while she begins to climb a mountain. You need to hang on for dear life while she thrashes her arms around trying to shake you off and ends up smashing the water/crab creature into the mountain.
You finish the stage by ripping the creatures jaw off and then the demo is done…
So all that sounds pretty impressive but as the saying goes, pics or it didn't happen.
Gaia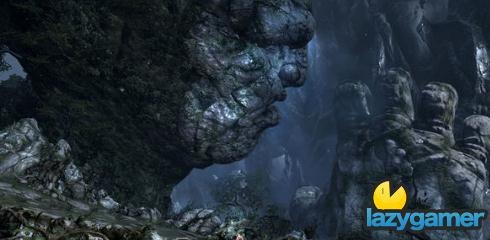 Look how small Kratos is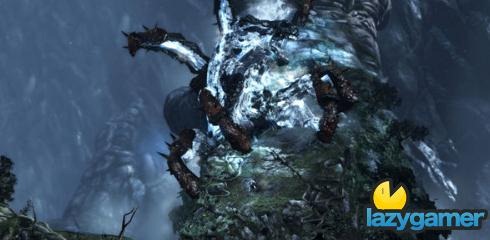 If you missed him look again, he is about 1.5 cm from the bottom directly in the middle of the image.
Can you see the hand you are on?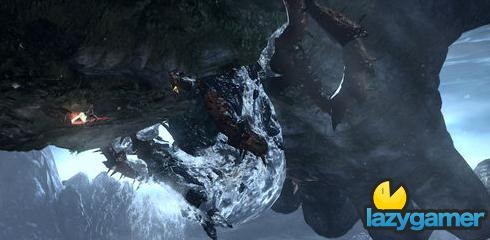 The game is coming in March and by all accounts it's going to be awesome.
Source: Destructoid
Last Updated: January 19, 2010