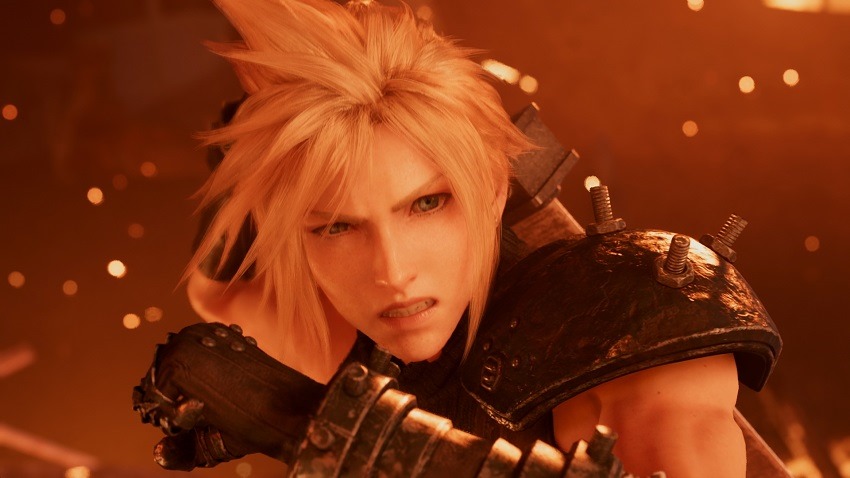 Update: And the PS Plus games for March have been revealed! Maquette, Remnant: From the Ashes and Farpoint join Final Fantasy VII Remake. And as mentioned below, the PS4 version of Final Fantasy VII Remake available to PlayStation Plus members is not eligible for the PS5 digital version upgrade. Hope you're happy, Original Heretic.
Original story follows below.
It's almost the end of February, and people are dying to know: What's next for PS Plus? The month kicked off with a trio of heavyweight games: Control Ultimate Edition, Concrete Genie, and Destruction AllStars. A tough act to follow, but one that Sony may be looking to beat by starting March with a free offering of Final Fantasy VII Remake on PS4.
That would naturally be a huge get, and one that the Japanese PSN store accidentally leaked early:
Now don't get too excited. According to the listing, this version of Final Fantasy VII Remake cannot be upgraded to the PS5 version, so you'll still have to shell out if you want all those fancy next-gen extras on that console. If you got one that is. Here's the relevant legal text:
PlayStation 4 version of Final Fantasy VII Remake cannot be upgraded to PlayStation 5 after subscribing to PlayStation Plus and getting it as a free play.
That's not too much of a train smash though, as the game still looked like a next-gen stunner even on a base PS4 console. It's still Final Fantasy VII Remake at the end of the day, and that's still cool even without an increased frame-rate and improved door textures.
Last Updated: February 26, 2021