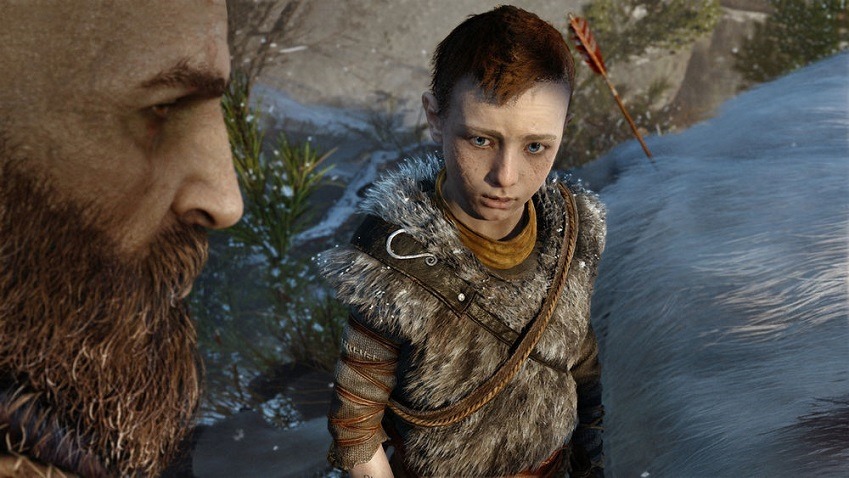 God of War is out this Friday on PS4, and it's a story that's unlike anything the series has conjured just yet. Kratos is a different man here, with a new family and most importantly a son to nurture and care for in a way that the Greek God never had from his own father Zeus. Atreus is central to both the story and gameplay of this sequel, but his inclusion nearly forced the hand of Creative Director Cory Barlog when Sony suggested he be cut entirely from the game.
Speaking to Gamespot, Barlog explained that during development Sony expressed some concerns over the inclusion of Atreus, and suggested his role be diminished or removed entirely. The reason was cost – the project was already complicated, and Sony didn't want this dynamic to further impact development. Barlog entertained the idea by cooking up a scenario of what the game would feel like without Atreus, describing the story as a lonely lost at sea tale akin to that of All is Lost.
Barlog explained that Kratos would be a stranger in the Norse world, unable to understand the language and communicate with other characters. In this reality Kratos would sparsely talk to himself as a means for narrative exposition, but dialogue would be drastically reduced. It was enough to scare Sony into giving Barlog and his team the time to integrate Atreus correctly into the game, which was clearly the better decision.
"I think that threat was enough for them to go, 'Okay, we'll take on Atreus.' So, it was kind of the creative director, passive aggressive, 'Oh, yeah? Well, we'll take all the toys away.'"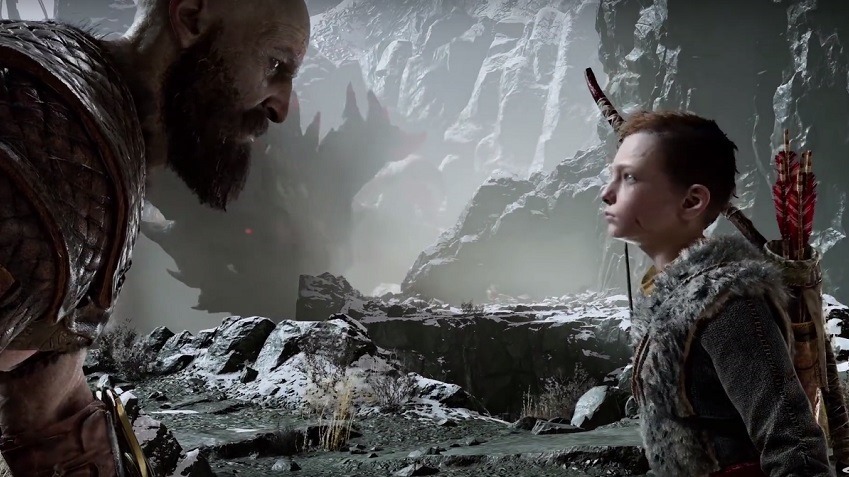 Atreus is more than just a plot device in God of War, as his dynamic with Kratos spills heavily into gameplay. his ability to read a range of languages opens up doors for interesting dumps of lore, and allows the character to shine next to his brutish father. He's also incredibly useful in both combat and puzzle solving, as you're able to direct his arrows with various different effects at both enemies and objects in the world. Delegating these abilities to items Kratos might have just found during his travels might have worked, but it would close the door on the most interesting dynamic the game has going for it.
God of War is a seminal title for Sony, so whatever decisions went into making it the game that it is right now clearly worked out for the best. We'll have our own review up soon, right after I stop punching Norse gods in the teeth.
Last Updated: April 17, 2018