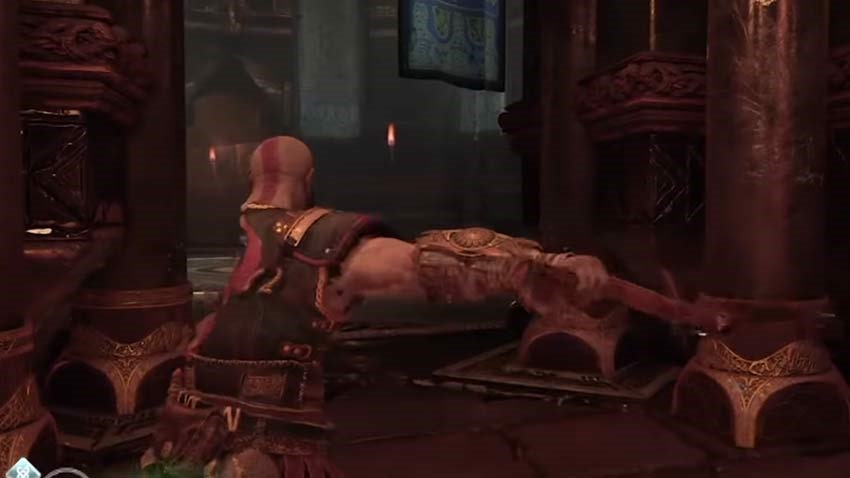 When Kratos returned earlier this year, he was looking meaner, beefier and more brutal than ever. Everything about God of War oozed quality, from the gorgeously detailed environments that players explored to the characters that were encountered along the way, creating a game that became the benchmark for first-party releases under the Sony brand.
It's a game that would not be so finely polished were it not for the countless hours that Sony's Santa Monica studio put into the project, burning the midnight oil and tinkering with every aspect of the design of the big return of the OG battle deity. Don't forget those people in QA either, men and women who perform a thankless task in an industry that views them as disposable assets when a job is done.
Especially when their hard work prevented the following glitches from mostly making its way into the final product:
"Alas, as technology advances, so do the games. They are getting bigger and more complicated with each generation and, with teams of 200+ people over a multiple year production cycle, you are guaranteed to create some amazing bugs," QA Lead Curt Markwardt wrote on the PS Blog.
So, early in the development cycle we encouraged our team to save a screenshot or video of any funny bugs that they encountered, with the intention of Tim Ward cutting together a "blooper reel" to help pay homage to the painstaking, sometimes bizarre and laugh out loud funny process of shipping a seamless gaming experience.

By title's end, not only did we have an extremely clean game, but also a plethora of hilarious bugs; each one a (sometimes painful) memory of the colossal effort the studio put into ensuring that you were able to fully experience our game without distraction. Midgard Mishaps is not only a small collection of some of the more entertaining pre-release bugs we came across, but it also serves as a testament to the monumental efforts every single teammate made to ensure that God of War was an enjoyable experience for each and every player.
By the frigid gigantic nipples of the Jotunheim giants, that's one hell of a collection of goofs, bloopers and technical nightmare fuel glitches to have sorted out. God of War has been out for a good couple of months now, and it's still not only one of the best games of the year, but the definitive PlayStation experience.
Last Updated: October 25, 2018