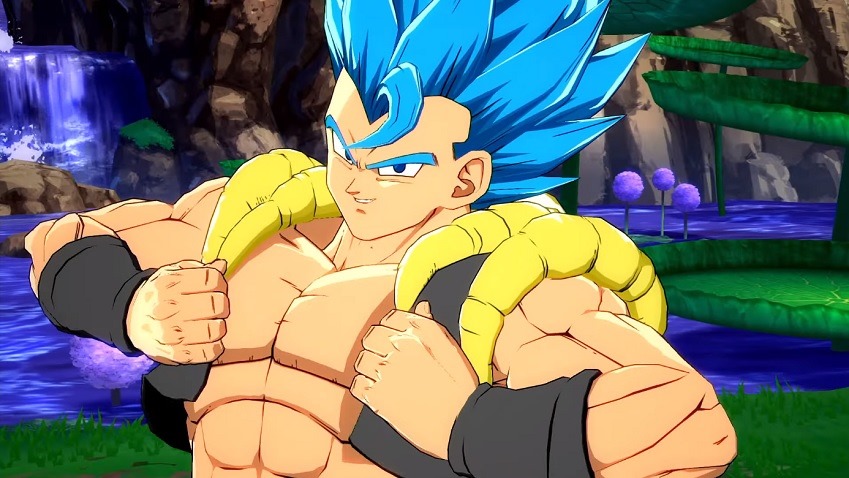 POWER LEVELS ARE BULLCRAP!
Forget about going over 9000, gravity training or fusing with a biological native from another planet, because real power is all about hype. It's a theory I've been working on for a while now, that would make perfect sense in the world of Dragon Ball as the more hype a character has to their name the more power they're capable of unleashing when called for. That's why Mr Popo has a Hype-abolic time capsule room, duh.
So which character is the most hype of hype? That's an honour which could easily go to Dragon Ball Super's Gogeta, whose creation is absurd even by Akira Toriyama standards. Let me paint you a picture quick: You've got worst dad Goku and best dad Vegeta, they've both mastered Super Saiyan God Super Saiyan (Or Super Saiyan Blue for short because ye gods that's a ridiculous title) and they've done the fusion dance that allows them to combine into one almighty being with nearly unlimited power. And a bitchin' theme song.
https://www.youtube.com/watch?v=pfCYPVxWEMI
That version of Gogeta will be hitting Dragon Ball FighterZ today. Here's a look at possibly the most powerful character in all of Dragon Ball history, in action:
Gogeta is the resulting creation of Goku and Vegeta performing a successful Fusion Dance. Considering his origins, he's already plenty powerful, possessing attributes from both Goku and Vegeta. But add to that a Super Saiyan God Super Saiyan level of power and the results can only be even more spectacular!
That's like…like way more than 9000 on the hype power level scale. Dragon Ball FighterZ has been out for a good while now and if you missed it, then you've missed out on one of the best damn fighting games of all time. The only thing that could make it better would probably be a Shaggy mod for one of the many many Goku characters.
Last Updated: September 26, 2019