By Michael 'axtremes' Harmse
The world's most popular esports boast millions of players and extremely healthy viewerships for their biggest tournaments. I'm of course talking about MOBAs and namely League of Legends and Dota 2. These games are amongst the most popular with viewers, mostly owing to the sheer scale of their gargantuan player bases.
The fatal flaw
As long as these games maintain their enormous player numbers, their respective futures as major esports titles are assured. I don't see that changing any time soon and for a good reason. Both have robust and proven approaches to their tournament circuits. Long may the MOBA continue!
So what's this fatal flaw you mentioned? MOBAs are extremely complex. They require in-depth knowledge and gameplay experience to truly grasp as a viewer. That's the only way to understand how the multiple different item builds, heroes, and strategies will interact on the server. This isn't a problem for the millions of players that have sunk hundreds of hours into these games. It is, however, a rather big problem for new viewers.
Taking it to the masses
For a new viewer that doesn't play the game, a MOBA is nigh on impossible to understand. It's just colours, particle effects, and incomprehensible jargon. Maybe if you're lucky and have a well-informed friend close by, you could begin to apprehend some of the mechanics and the basic concepts. It would still take someone with more dedication and persistence than the average channel flipper to keep at it long enough to be entertained. Games like Overwatch, that retain some MOBA elements within a team-based FPS framework, are easier for newcomers. These still present some difficulties to spectate. These are limiting factors to the widespread broadcast of a game like Dota 2 on television or a non-gaming streaming platform.
So what esport could be that crossover title that reaches mainstream audiences? FIFA, on the surface, seems like a great idea. Everyone loves football. Nearly everyone that's ever played on a modern console, has likely played or been exposed to one FIFA version or another. It's a ton of fun to play, especially with friends. From a broadcast point of view, it's a little less engaging. Part of it is that real world-class football is only a button press away at all times for most. It could be that the ability in other games to do something that's not possible in real life adds some gravitas to watching them. In other words, watching physically impossible feats accomplished is in itself a subliminal reason to watch certain esports.
Maining the mainstream
Esports entering the mainstream. That's what many within the international esports community want to see happen in the next few years. I'd argue that the mainstream needs to catch up with esports in that context, considering esports as a global industry is experiencing record growth year on year. Many traditional sports are haemorrhaging viewers, while stadium attendances have dropped as well. They need what esports has. Esports just needs their money. Still, it's an enticing prospect to get esports on television and watched by the masses. In the eyes of many it adds legitimacy to our sport and exposes it to a wider audience that may just love it. Eleague have been probably the best at doing so in the US market through Turner Broadcasting.
Winging it
A large part of the reason Eleague has been so successful is smart marketing tie-ups. You could go to Buffalo Wild Wings restaurants in the USA and watch Eleague in their sports bar while enjoying special meals promoted on the broadcast. Patrons at these franchised sports bars around the country got exposed to esports. They've also always taken pains to make their broadcasts more educational than the norm to help new viewers understand what's going on. Their sky-high production values have been rarely matched. Most importantly, Turner have chosen their esports titles well.
Rocket League is something I could never do in the real world, unless I joined the cast of the Grand Tour and did my best Jeremy Clarkson impression. Cars playing football, hitting rocket boosters and flying into the air is both visceral and easy to understand. Fighting games like Injustice 2 enable viewers to see what would happen when the most unlikely superheroes and supervillains face off on an imaginary battlefield. It's fast, simple and entertaining. Which brings us to Counter-Strike: Global Offensive.
Yes, I'm biased
Mine is an informed opinion, although attached to my obvious bias as a CS:GO commentator. Eleague's Boston Major CS:GO championship broke Twitch's viewership record for a single channel at 1.1 million concurrent viewers. There's always been huge interest in what at 18 years and counting, in some form or another, is one of the oldest esports. CS:GO has probably the most robust independent tournament circuit in the world. Developer Valve's mostly hands-off approach to the esports side of the game has allowed it to forge its own path in the hands of others. Through the numerous tournament providers that have created a vast number of premier tournaments for the game worldwide, the title has thrived.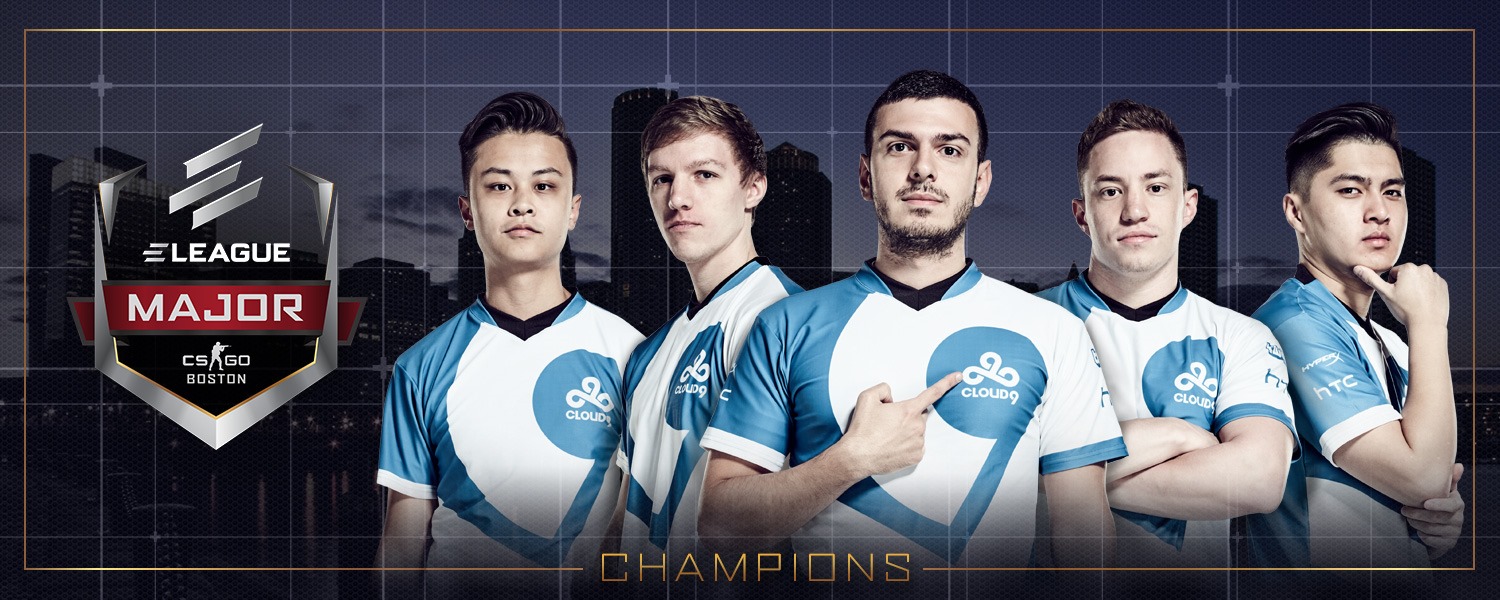 It is one of the world's premier esports. It's also one of the easiest to understand on the surface. The concept is simple. Good guys versus bad guys. Terrorists against the Counter-Terrorists. This is a loosely real-world scenario that is unlikely to ever play out similarly outside of the game. It's a chance for viewers to see incredible sequences of gun-fueled action that they can actually understand the reason behind with little to no tutelage.
CS:GO is a game with a simple premise and an underlying layer of strategy that gives it tremendous depth. Like a traditional sport, it is ever-evolving and ever-changing, while keeping the same ruleset and objectives in place. After 18 years, it's still a top esport amongst viewers. Eleague and other broadcasters have done an impressive job putting together a compelling product for viewers to sample. It just works.
In conclusion
CS:GO has one issue that limits its appeal to certain sponsors. Not every company is going to want to put their name on something associated with terrorists and bombs. If Valve were to decide it's a problem, that is simply a few renames away. However, the other great thing about CS:GO's relative independence is the freedom it affords broadcasters to tell an edgier and more compelling story. Very few other esports have this leeway. CS:GO is the Maverick to other esports' Iceman.
Like any game, it's not for everyone. It's not the most popular game on steam. That hasn't seemed to affect those who watch it at the biggest tournaments though. CS:GO is one of the few titles proven as a mainstream prospect internationally. It deserves all the attention it gets locally and on the world stage. Long may it continue. Long may it bring new esports fans into the fold.
Esports insight, opnion, news and more at Esports CEntral
Like esports?
Check out esports central
Last Updated: June 1, 2018