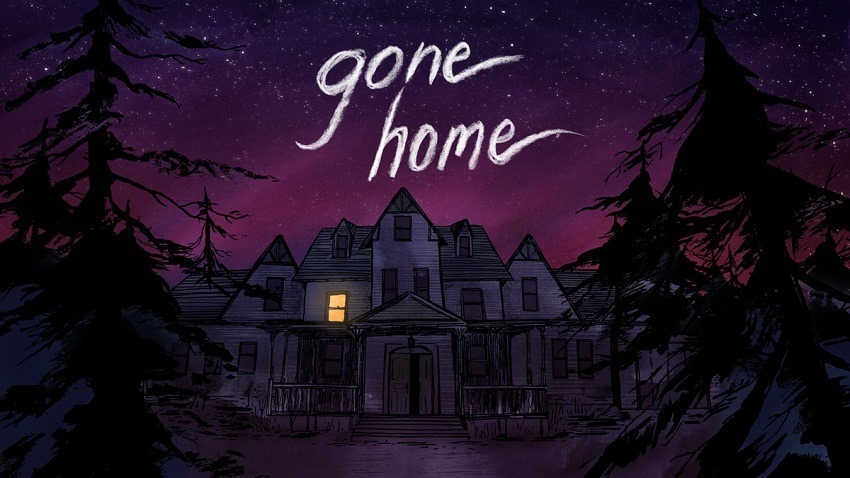 October is fast approaching, and with it, a new batch of Games with Gold titles that you'll be able to add to your backlog as the festive rush of games begins to hit too. There're many massive games out next month, which makes Xbox's offerings over the next 30 days seem a little mute. Not because they're bad games by any stretch, but because it might be easy to get distracted from them. Even if some of them are bite-sized beauties.
One such game is Gone Home, the first adventure from Tacoma developers Fullbright. The game is extraordinary, but also incredibly quick to play. As you explore an abandoned house and reveal a captivating and emotional story, you'll begin to appreciate Fullbright's talent for environmental storytelling and tension. It's a must-play really, so be sure to pick it up from the beginning of the month.
From the 16th of October, Gone Home will be joined by The Turning Test – a puzzler in the same vein as Portal. You aren't creating inter-dimensional rifts in some confined rooms though, instead using your "weapon" to power and charge devices to solve a series of environmental puzzles. It's really neat if you're into this particular brand of puzzle game, and features an interesting tale to boot.
You can check out the full Games with Gold offerings below, which include Rayman 3 HD and Medal of Honor: Airborne for Xbox 360 owners.
Gone Home, Xbox One (October 1-31)
The Turing Test, Xbox One (October 16-November 15)
Oxenfree, Xbox One (September GWG available through October 15)
Rayman 3 HD, Xbox 360 (October 1-15)
Medal of Honor: Airborne, Xbox 360 (October 16-31)
Not the most jam-packed month the service has offered yet, but both Gone Home and The Turning Test are titles you shouldn't be skipping out on so lightly.
Last Updated: September 28, 2017