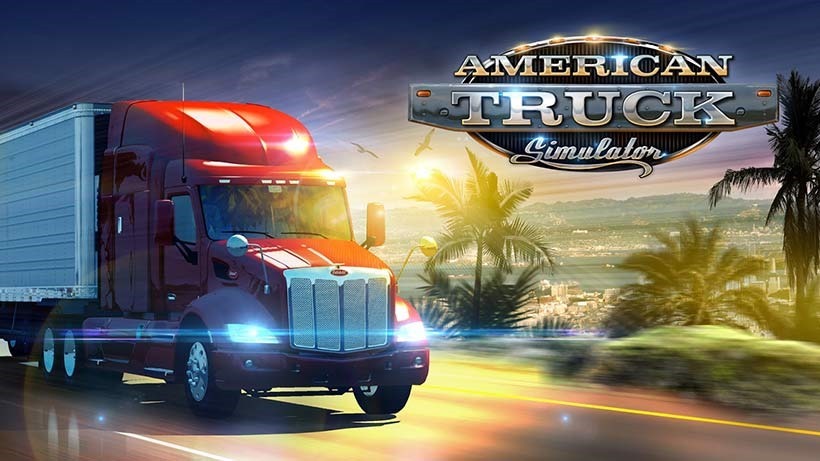 I've always fantasised about giving up my current and taking control of an 18-wheeler truck. Vast open roads, glove-boxes filled with strong pornography and regular arm-wrestling contests to win the approval of my son, if Hollywood hasn't lied to me that is. My only problem however, is the fact that I don't exactly have a license to operate a massive land-train of a vehicle.
Or an 18 wheeler truck. Or a car license itself, which might be problematic. Anyway, while allowing me to helm several tons of metal and cargo which is most likely made up of refugees from war-torn countries is possibly a bad idea, at least I can live the dream of donning a dirty vest through my PC with American Truck Simulator.
And the news gets even better, as developer SCS Software has confirmed that the US of A state known as Nevada will be included in the launch of American Truck Simulator. "We are happy to confirm that on February 3rd, we will also have the state of Nevada fully ready for release," SCS Software said in a blog post.
We were still not sure about Nevada's finish-line when the game box packaging design was being finalized, so the boxes sitting on retail shelves will put the spotlight on California, but there is actually more coming your way right out of the gate. In short, DLC Nevada will be a free game update for everyone, no matter where or when you will have bought the game, available immediately on official release date.
Which means vast stretches of sand, roads, gambling and pits on Route 66 where the Mafia regularly bury cheats, frauds, card counters and DVDs of Leaving Las Vegas. Arizona is apparently also in the pipeline, for a free release after launch. "It is also public knowledge by now that we are hard at work on the state of Arizona. On the packaging of the retail box, there is actually an explicit statement that DLC Arizona will unlock for owners of this game edition when it's eventually finished," SCS added.
We are delighted to confirm that Arizona DLC will also be a free game update for everybody. You will just have to wait for it a little bit longer, this part of the world is still under development.
Marvellous. That makes for an entire three US states that happen to have sandy climates, in one game.
Last Updated: January 19, 2016